SAN DIEGO, California -- The outcome of many poker tournaments often comes down to a single hand, and many times even a single card. Indeed, one key card at just the right (or wrong) moment can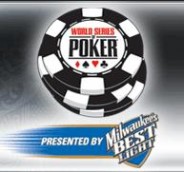 make the difference between a good day and a bad day, and can even propel the benefactor of the good fortune toward a major tournament victory.
In the final stages of the latest World Series of Poker Circuit tournament held at the Harrah's Rincon Casino and Resort, Bob Yamaguchi was playing heads-up against Jacob Amburgey. Yamaguchi was on the verge of elimination. He was up against pocket queens and was staring at a flop of J-10-9. Yamaguchi had two hearts (Qh-7h) to match the two hearts on board, good for a flush draw. With the biggest pot of the tournament at stake, the next card which rolled from the deck essentially wrecked the dreams of one player and made a new poker champion out of the other. Yamaguchi caught his heart, completing the flush. Amburgey was left drawing dead and was instantly down to a few chips. If any card could bring serious pain, for Amburgey, the heart on the turn must have felt like a kick in the stomach.
But Yamaguchi was the joyful recipient of the biggest payoff of his poker career, at least up to this point, $20,808 in cash and the gold ring awarded to all winners of WSOP Circuit tournaments. The 38-year-old software engineer from San Diego won his first major poker tournament ever, after two previous cashes at the WSOP last year in Las Vegas.
The $300 (+40) buy-in two-day No-Limit Hold'em tournament attracted 286 entries, generating $83,226 in prize money. The top 27 players collected payouts. All the action took place over a two-day period inside Rincon Pavilion Showroom.
When final table play began on the second day, Mark McMillin enjoyed a decisive chip lead over the remaining players. In fact, he had about 25 percent of the chips on the table. Ranked seventh in chips when play began with only about 5 percent of the chips in play was Yamaguchi. Slightly over three hours later, every chip on the table would be his. The top nine finishers were as follows:
9th Place – Players battled for about a half hour before the first elimination. That came when Les Steele busted out in ninth place. The former Las Vegas poker player who now lives in Oceanside, CA and works as a director of operations, received $2,497 as a consolation prize for being the first to bust out.
8th Place – A few hands later, short-stacked Jay D'Agnenica went out holding K-J against Jacob Amburgey's pocket tens. D'Agnenica's two overcards failed to connect, which left the former restaurant manager from Murrieta, CA 86ed in eighth place, which paid $2,913. Nevertheless, D'Agnenica has played excellent poker lately. He has ten cashes and three tournament wins all within the past five months.
7th Place – Sean "the Dog" Stewart did some early barking at the table, but was later sent to the pound when he shoved all-in with A-2 in what turned out to be a three-way pot. Stewart picked up a straight draw on the flop, but missed while Bob Yamaguchi bit into Stewart's remaining chips with a pair of threes. "The Dog," who works as a liquor distributor in Chino Hills, CA was happy to cash in this event, since he finished on the bubble in a Rincon tournament held a few days ago. Sean "the Dog" Stewart received $3,329.
6th Place – Richard Aluzzi took a tough beat when he was all-in with a dominant hand but got rivered in the worst way. Aluzzi had J-10 against Bob Yamaguchi's J-9. The board came with four clubs, and Yamaguchi was the only player holding a club. That gave the new chip leader a nice pot and knocked Aluzzi out in sixth place. Aluzzi, a controller from Redondo Beach, CA earned $3,745 for sixth place.
5th Place – Jeff Rine went out next when he was dealt Q-10 suited. He flopped a flush draw, but ended up losing to Jacob Amburgey's A-J – which made a of jacks. Rine, a 33-year-old poker pro from Henderson, NV earned a payout totaling $4,161. Rine has enjoyed great success playing tournaments in recent years. He has over $500,000 in career winnings and finished as high as third place in a WSOP final table a few years ago playing Pot-Limit Omaha.
4th Place – Mark McMillin started the day with the chip lead, but watched helplessly as his advantage slipped away and he was left as the player lowest in chips with four players remaining. He decided to take a stand with A-4 and moved all-in, which was actually the right play considering he had the lead over Bob Yamaguchi when he tabled K-J. But a jack on the flop gave the chip leader more chips, and busted McMillin out in fourth place. The project manager from San Diego has many tournament in-the-money finishes.
3rd Place – Next, Ed Molloy went broke when he was low on chips and moved in with K-5, which lost to Jacob Amburgey's pocket jacks. The big pair caught another jack, good for trips, which eliminated the business owner from El Cajon, CA. Molloy, a former race car driver and Vietnam veteran, collected a nice payout totaling $4,577.
2nd Place – Molloy's elimination gave Jacob Amburgey's the chip lead for the first time. When heads-up play began, he enjoyed about a 4 to 3 chip lead over Bob Yamaguchi. Then, on a hand which start out so innocently – Amburgey's pocket queens versus Yamaguchi's Q-7 – everything changed. Yamaguchi's heart flush all but ended the tournament.
Amburgey was eliminated a few hands later when his A-5 was cracked by Yamaguchi's 10-4. Normally, 10-4 is not much of a Hold'em hand. But when one player has such a big chip lead, he can call just about any raise. The final board of the last hand of the tournament showed Q-8-2-4-8, giving Yamaguchi a seemingly trivial pair of fours, which added up to a payout exceeding twenty grand. Meanwhile, Jacob Amburgey was left to ponder what might have been had he managed to avoid some misfortune. He ended up as the second-place finisher, which paid $12,068. Amburgey's best previous finish was fifth place in the 2008 California State Poker Championship.
1st Place – Bob Yamaguchi took his victory in stride. The low-key software engineer finished in 81st place and 47th place in two WSOP events played at last year's tournament in Las Vegas. Incredibly, those were Yamaguchi's first two WSOP events ever. How many players can say they cashed in the first two WSOP events they entered? Certainly, not many. And now, Yamaguchi has added significantly to his short but impressive list of poker accomplishments with a WSOP Circuit gold ring at Harrah's Rincon.
With five events now completed at Harrah's Rincon, the tournament has now attracted 2,317 total entries and has awarded in excess of half a million in total prize money. Still to come are nine more noon events and three nightly (single-day) tournaments which begin at 4 pm. The WSOP Circuit at Harrah's Rincon continues through April 1st.