As reported by USA Today: "All of the players remaining in the World Series of Poker Main Event are officially "in the money."
Of the 6,494 who started, 648 will be getting paychecks.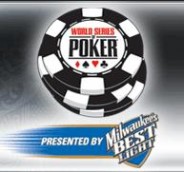 When it got down to 649 players, the eliminations came to a halt because not one player went broke over 1 hour, 48 minutes, the longest such spell in WSOP history.
The bubble stage is often seen as a period of the tournament that separates the men from the boys.
Top pros, uninterested in the $21,365 prize for 648th place, will often get more aggressive at this stage and take advantage of those amateurs looking to hang on by playing conservatively..."