SAN JOSE, California -- As reported by the San Jose Mercury News: "Well, that didn't take long. The peace between San Jose and Garden City Casino, which came with last month's settlement of a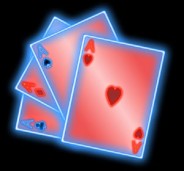 long-running legal feud over city fees and regulations, has been sundered with a fresh lawsuit.
"Garden City alleged in a lawsuit filed Wednesday that San Jose's gaming administrator has been tardy in backgrounding employees so they can be cleared to work for the South Saratoga Avenue card room. The lawsuit says 77 prospective employees, or 18 percent of the card room's total positions, have been idled awaiting licensing approval.
"'Garden City is unable to fill vacant positions, has lost quality new employees who are unable to wait months after receiving an offer of employment to commence working, and is unable to terminate underperforming employees without leaving positions unfilled for extreme lengths of time,' the suit said.
"San Jose's efforts early this decade to prohibit Garden City and the city's other card room, Bay 101, from operating round the clock, and to charge them fees to cover police oversight costs, spawned half a dozen lawsuits. The city settled those suits last month with an agreement to allow the clubs to remain open 24 hours but with limits on individual gamblers to 20 hours, plus an agreement on city fees and payments from the clubs to support gambling addiction programs..."