LAS VEGAS, Nevada -- NBCSports.com will re-launch its new online Poker Room with Zen Gaming, Inc.'s software platform on Sunday, May 3. The NBCSports.com Poker Room is completely free-to-play and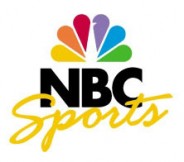 offers players the chance to win cash, prizes, NBCsports.com gear and a grand prize package that includes a seat and $20,000 buy-in to the 2010 National HeadsUp Poker ChampionshipsTM, which will be played in March 2010 at Caesars Palace Hotel and Casino in Las Vegas. As of today, with the game still to be launched, more than 11,000 people have registered to play.
Zen Gaming's software platform was selected by Poker Productions, Inc. under a continuing agreement with NBCsports.com to provide poker programming. Poker Productions provides executive production services for the National HeadsUp Poker ChampionshipsTM and the Poker After Dark programs seen on NBC.
"We are excited to see an online poker room promotion on NBCsports.com and believe it complements our television programming. Zen Gaming provides a unique opportunity with its advergaming concept, " noted Mori Eskandani, president Poker Productions ""What makes the platform so compelling is Zen's ability to immerse brands and sponsors into the game-play experience." Eskandani added.
"We are happy to add NBCsports.com as a partner," said Mark Brown, chief executive officer of Zen Gaming. "Our team will provide all the logistical support for the promotion, including site development, hosting and tournament overview and administration. We look forward to bringing NBCSports.com, its advertisers, sponsors and its online constituency, an immersive and compelling online contest."
"Competitive poker has been a strong draw for NBCSports.com fans, and the Zen Gaming platform has the sophisticated features and quality that our customers expect from NBC," said Perkins Miller, Senior Vice President, Digital Media, NBC Sports and Olympics.
The contest can be found at www.nbcsports.com/pokerroom, and is open to contestants 21or older. The site is accepting pre-registrations and will open for play on May 3. The new Poker Room will offer non-stop poker action with single and multi-table Texas Hold'em, tournaments starting every half-hour. Each month over nine consecutive months, registered users will compete for a seat at a final event to be held February 15, 2010. The winner of that online final table will win the Grand Prize package and a seat at the NHPC to be held at Caesars Palace Hotel and Casino in March 2010.