WASHINGTON, D.C. -- The Poker Players Alliance (PPA), the leading poker grassroots advocacy group with more than one million members nationwide, today lauded the "Statistical Analysis of Texas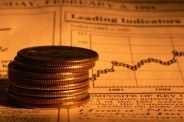 Hold 'Em" study released this morning, which provides raw data showing the outcomes of games are predominantly determined by the players' decisions, not just chance.
"As a poker player I can tell you that knowing when to hold or fold is not based solely on the cards that are dealt, but a series of decisions based on skill and the actions taken by the other players," said Senator Alfonse D'Amato, the Chairman of PPA. "This study provides the raw data to back up the compelling arguments made by poker players around the world that it's skill, not pure luck, that determines the outcome of this game."
The results of this study are sure to assist members of the poker community with ongoing legal challenges to protect the game from being categorized as gambling. Earlier this year PPA witnessed a string of legal victories, with judges and juries in Colorado, Pennsylvania, and South Carolina all determining that poker is predominantly a game of skill, not chance, and should not be classified as "gambling" under the law.
"The question of whether poker is a game of predominant skill or chance is not about the player's ego, but the nature and legal protections of the game," said PPA Executive Director John Pappas. "In courtrooms across the country, judges and juries are finding that poker is a game of skill – not chance like lotteries or slot machines – and this study confirms that fact."
The study, released by Cigital, Inc. in conjunction with PokerStars, used data acquired from 103 million hands of Texas Hold 'Em played online in December of 2008. According to Cigital's report, more than 75 percent of the cases saw an outcome determined with no player even seeing more than his/her own cards and the community cards. Nearly 25 percent of the games witnessed a showdown where the cards were revealed to determine the winner, but only half of the showdowns were won by the player who had the best five card hand. The other half of the showdowns were won by someone with an inferior hand because the player with the best hand decided to fold prior to showdown.
Plaza Roble Corporate Center
San Juan
Costa Rica
PokerStars.com is a fun, safe place to play poker with people from around the world for real or play money. The site offer the most popular poker games such as Texas Hold'em, Omaha and Stud. Real money limits range from $0.01/0.02 to $100/$200. PokerStars is an official member of the World Poker Tour, and the title sponsor of the European Poker Tour (EPT) and the PokerStars Caribbean Adventure. In the fall, PokerStars hosts the world's largest online tournament, the World Championship of Online Poker (WCOOP).