LONDON, England -- Poker superstars Daniel Negreanu and Annette Obrestad are proving they are more than just great poker players – they have a keen eye for talent too.
Tasked with forming 8-person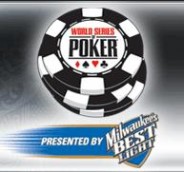 teams for the inaugural Caesars Cup, a unique Ryder Cup-style
poker tournament
pitting teams of the best players from both sides of the Atlantic against each other, Negreanu and Obrestad are assembling all-star rosters.
Negreanu, in his latest selections, has added 10-time
World Series of Poker
champion
Doyle Brunson
, and Jennifer Harman, the only woman to win multiple bracelets in open events in World Series of Poker (WSOP) history.
Obrestad, keeping with her young and aggressive strategy has named Patrik Antonius and Ilari Sahamies to the European team. Both Antonius and Sahamies are typical of the new crop of poker players – fearless, aggressive and willing to take on any challenge.
The Caesars Cup takes place on Friday, September 25 at 10:00 AM at the Casino at the Empire in London's famed Leicester Square as part of World Series of Poker Europe Presented by Betfair.
Each team has six players so far. They are:
AMERICAS
Daniel Negreanu
Phil Ivey
Phil Hellmuth
John Juanda
Doyle Brunson
Jennifer Harman
EUROPEANS
Annette Obrestad
Peter Eastgate
Dario Minieri
Bertrand Grospellier
Patrik Antonius
Ilari Sahamies
The Caesars Cup is a made-for-television special that will air on ESPN-branded channels around the globe and syndicated in markets without ESPN affiliates as part of televised 2009 WSOPE coverage.
The Caesars Cup will feature the game No-Limit Hold'em with two teams of eight doing battle over a series of Heads Up and two-man doubles matches, with single points awarded for each match. The doubles formats will include alternate betting. The first team to 4 points will win.
The first match will be Doubles: Alternate Bet where two players compete per side. One player per side will play pre-flop and on the turn; the other player will play the flop and the river.
Once players are designated, their roles will not change. Two matches of this format will be played, so that 4 of the 8 players on each team will be featured.
The next two matches will feature Doubles: Same Stack where two new players compete per side. They share the same chip stack. They alternate playing two hands at a time so both have the button.
After the doubles matches conclude, the matches change to Heads-Up – if necessary. Team captains will select which members of their teams play heads up and it will be an alternate selection process, where if the European team names their player first for Match 1, the Americas team will have to name their player first for Match 2. That format continues until one team has accumulated 4 total points. The strategy of when to use a player and whom they match up with will be critical in determining which team will come out victorious.
Pride, bragging rights and claiming the inaugural Caesars Cup are all up for grabs at the event. It will be included in this year's World Series of Poker Europe Presented by Betfair taking place at the Casino at the Empire in famed Leicester Square from September 17 to October 2. The unique event will be played on September 25th, with the tournament being fought out on the feature table area of the main casino floor to determine whether the Americas or Europeans are home to the best tournament poker players.
One lucky player will also be able to qualify for the European Team exclusively through Betfair Poker. From June through to August Betfair players have been battling it out online to take part in the Caesars Cup, with the winner to be featured in the live television showdown in London.
The final two members of each team will be announced prior to the start of the Caesars Cup.