Bob Dancer's Video Poker For Winners!
by Bob Dancer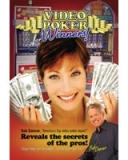 Bob Dancer, America's top video poker expert, has designed the latest and greatest video poker software to do everything but pay you money. You can play VP for Winners! as a game, use it as a tutorial, create strategies, focus on problem areas, check unusual hands, calculate bankroll requirements, figure slot club paybacks, check expected value, and much much more. Learn at home, practicing on the exact video poker screens you find in the casino, including games never before available in video poker software (Super Times Pay, Hundred Play, and Multi-Strike), then win at the casino! The program also contains video introductions and comprehensive help from Bob Dancer. Because Video Poker for Winners! corrects you when you're wrong, this software programs you to win.
Great Video Poker at Club USA Casino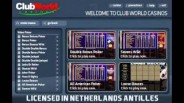 Club USA Casino offers a huge variety of video poker machines in a range of denominations. There over 14 different video poker games including Deuces Wild, All American Poker, Jacks or Better, Joker Poker and more. Many are available in multihand video poker format. Coin-in choices range from $.05 to $5.00 on single hand machines and $.01 to $1.00 on multi-hand machines.

Bob Dancer: The Best in Video Poker Products
Bob Dancer is the foremost expert in the field of video poker today. His website offers video poker players a great resource for information, products and access to classes and seminars. Whether it's articles about video poker strategy, ordering video poker cards, books or software or signing up for Bob's popular video poker training classes, you'll find what your looking for on his site.
Over New Year's weekend, Shirley and I were having dinner at Hank's at Green Valley Ranch casino with some friends we originally met on the vpFREE Internet discussion group --- Harry (and Bev) and

Bob Dancer is one of the world's foremost video poker experts. He is a regular columnist for Casino Player, Strictly Slots, and the Las Vegas Review-Journa land has written an autobiography and a novel about gambling. He provides advice for tens of thousands of casino enthusiasts looking to play video poker. Bob's website is www.bobdancer.com Brian Soper (and Deb). The conversation was pleasant and wide-ranging.
Something Harry said off-the-cuff struck me as something I've never written about before. I've skirted with the subject but never said it as succinctly and precisely as he did that night. Something that is undoubtedly true, but requires a sort of left-handed thinking to come up with. (And, by the way, if you don't like this idea or believe it to be profound, please remember it's all Harry's fault!)
Here goes: The reason you should play at many casinos rather than just one is because you might lose at some of them!
At first blush this makes no sense. If I knew I was going to lose at a casino I wouldn't play. I only play when I have the advantage. My goal is to make money. Throwing money away is not my style. I must assume many of you feel the same way.
The key part is that we don't know what are results at a casino will be before-the-fact. We can often determine whether or not we have an advantage. We can be fairly certain that over time we're going to come out ahead if we keep playing under these conditions, but we can't know beforehand whether or not we're going to win in the near future at this particular place.
Let me give you a for instance. One year a few years ago my end-of-the-year score was about +$120,000. But included in that aggregate amount was one casino where I was behind $30,000 and another where I was behind $20,000. (To make up for these scores, obviously I did very well at certain other casinos.)
If we needed a special comp because friends were coming to town, guess which casino we asked? Asking at a casino where we were ahead $40,000 could potentially lead to certain casino managers thinking, "He's killing us and he wants us to buy him expensive dinners to boot? The nerve of that guy!" When casino managers start thinking this way, it's only a matter of time before I'm asked to take my business elsewhere.
But asking for the same comp at one of the casinos where we were behind causes them to bend over backwards to throw goodies at us. The casino marketing system is wired to want to keep their losing players happy and keep the winning players from getting carried away.
If we had done all of our play at one casino, our net score of +$120,000 would possibly have been such to restrict certain benefits --- especially if we were able to keep that kind of score up year after year. But spread over twenty or more casinos, there has to be some of those casinos where we're a net loser.
This doesn't mean these casinos where we're losing are bad places to play. It's just that the edges we are playing with are so small, just by random chance will cause us to be a net loser at some of them.
A key part of this is that we don't know which casino we will lose at up front. I've written elsewhere that I think South Point has the best video poker opportunities in Vegas and I'm stuck there more than $100,000 lifetime-to-date. And I continue to eagerly play there. It presents great opportunities for video poker players. On the other hand, I'm ahead big time at a couple of casinos where the video poker opportunities now leave a lot to be desired. Whether my good luck from the past will continue there or not is something that I'll never know unless they have a big turnaround in the games they offer.
Whether I was ahead or behind there last year has nothing to do with my decision to play there this year. I run into people all the time who tell me they don't play at a certain casino because they've run bad there. This is very short-sighted outlook. It's far better to choose games based on the mathematical expectation of what your future results will be rather than to place too much emphasis about whether you've been lucky or unlucky there in the past.
And count your blessings! Even if you lose there you can really stick it to them in comps!