Naples, Florida -- For dads that are blackjack fans there may be no better gift this Father's Day than unique guidance from the very folks that brought Vegas to its knees -- the MIT blackjack team.
Soon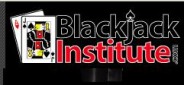 The Blackjack Institute is operated by two MIT Blackjack Team members.
to be the subject of a major motion picture, a group of students attending the Massachusetts Institute of Technology during the 1990s took Vegas by storm. Their story, untold for years, came to light in the New York Times bestseller,
Bringing Down The House
. Known as the MIT blackjack club, this team used a unique training system that was the key to success for its players. The result: millions of dollars were netted from blackjack tables around the globe and a legend was born. Recently, Michael Aponte and David Irvine, two former members of the MIT team, created the Blackjack Institute® instructional program that emulates the methods and techniques the students used to "bring down the house."
"The system we developed is easy to learn and easy to use," said Aponte, who was a manager of the MIT team. "It's the same system we used to turn college students into blackjack pros, but you don't need an engineering degree from MIT to master it."
Because everyone learns effectively in different ways, the Blackjack Institute formulated several methods for passing along card counting knowledge. For beginners that like to learn visually, there is a DVD that starts with the basics of blackjack and moves on to cover essential strategy, the running count, deck estimation, the true
count and betting strategy
. For people that prefer to gain knowledge through reading, an 84-page manual provides a step-by-step guide to winning blackjack with detailed training tips, as well as the technical and non-technical aspects of card counting strategy.
One technique the MIT team used to train new players was to mimic situations card counters would face in a casino setting. This is why Aponte and Irvine created a home training course that has almost everything a person would need to duplicate an actual blackjack scenario. The Home Training Course contains a blackjack felt, playing cards, cut card, discard tray,
basic strategy chart
, chip tray, gaming chips, and both the DVD and training manual. Wary pit boss, drunken gamblers, cigar smoke and booze not included.
Of course, most teachers know that the best way to learn a new skill is to actually study under the watchful eye of a professional, which is exactly what the Blackjack Institute offers. New group seminar sessions are intensive, one-day opportunities where students focus on topics such as basic strategy,
card counting
, deck estimation, betting strategy, money management and game selection. Attendees are also taught effective training exercises to assist in the further development skills.
And for aspiring blackjack players looking to get really serious about card counting there are one-on-one mentoring opportunities where a student sits face-to-face with either Aponte or Irvine who will fly to any location in the United States and provide a full day of personalized training.
The MIT/Blackjack Institute technique is an easy-to-learn form of card counting, which is 100 percent legal. At the core of the Blackjack Institute's teachings are tests or "checkouts" that gauge a player's skill level and ensure that each component of card counting is mastered before advancing to the next level. According to Irvine, "the Blackjack Institute's approach is so effective because we took the knowledge and experience from our playing days with the MIT blackjack club and translated that expertise into a comprehensive program with simple and clear-cut steps."
All Blackjack Institute products and services can be ordered at
www.BlackjackInstitute.com
.