INDIANA -- As reported by the North West Indiana Times: "Frank Mugnolo, president and CEO of Casino Gaming LLC in southwest suburban Broadview, had an idea a few years ago for an option players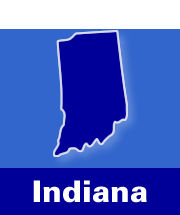 could exercise in select situations at blackjack tables.
"If a player is holding a two-card 20 (10/10 or A/9) and the dealer is showing a 10-value up-card (no blackjack), the player could elect not to play out the hand in return for keeping the original bet and being paid half its value in winnings.
"He called his bet 'Casino Surrender' and began to market it to casinos around the country in spring 2005. It was successful but never took off the way Mugnolo had hoped.
"One of the obstacles, he theorized, was that too many people confused it with standard 'surrender,' an option offered at some casinos that permits players to salvage half their original bet for not playing out a hand, which is at a mathematical disadvantage against the dealer's up card.
"Earlier this year Mugnolo renamed the bet 'Automatic Win,' capturing its true essence -- and branding the bet with an identity all its own.
"That was the key. A recent surge in acceptance has seen the option picked up by casinos around the country, including the Chicago area.
"Automatic Win has been added to all of the blackjack tables at Harrah's Joliet and Resorts East Chicago..."