Bob Dancer's Video Poker For Winners!
by Bob Dancer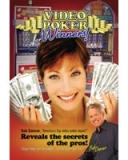 Bob Dancer, America's top video poker expert, has designed the latest and greatest video poker software to do everything but pay you money. You can play VP for Winners! as a game, use it as a tutorial, create strategies, focus on problem areas, check unusual hands, calculate bankroll requirements, figure slot club paybacks, check expected value, and much much more. Learn at home, practicing on the exact video poker screens you find in the casino, including games never before available in video poker software (Super Times Pay, Hundred Play, and Multi-Strike), then win at the casino! The program also contains video introductions and comprehensive help from Bob Dancer. Because Video Poker for Winners! corrects you when you're wrong, this software programs you to win.
Great Video Poker at Club USA Casino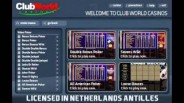 Club USA Casino offers a huge variety of video poker machines in a range of denominations. There over 14 different video poker games including Deuces Wild, All American Poker, Jacks or Better, Joker Poker and more. Many are available in multihand video poker format. Coin-in choices range from $.05 to $5.00 on single hand machines and $.01 to $1.00 on multi-hand machines.
SPRINGFIELD, Illinois -- As reported by the Chicago Sun-Times: "The state Senate overwhelmingly voted Wednesday to legalize video poker, boost liquor taxes and allow lottery wagering over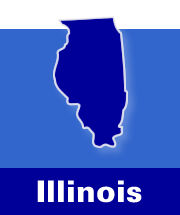 the Internet to help support a $26 billion statewide construction package that is expected to reach Gov. Quinn's desk.
"What would be the first public works program in a decade passed the Senate on a series of bipartisan roll calls and would, according to Sen. Kirk Dillard (R-Hinsdale), end a "decade of decay" that festered on the state's roads, bridges and public buildings under impeached ex-Gov. Rod Blagojevich.
"'The gridlock we've been going through for six years has ended,' said Senate President John Cullerton (D-Chicago), who carried the package, which taps a combination of federal and state money.
"The House still must sign off before it goes to Quinn, but Cullerton predicted House passage today.
"To pay for it, senators voted 47-12 to legalize video poker in bars, restaurants, veterans halls and truck stops. The state will tax the machines at a 30 percent rate, raising $375 million annually.
"...The package includes big changes at the state lottery. A pilot program would be established in 2010 to allow lottery wagering over the Internet. Additionally, management of the lottery would be turned over to a private firm. Both moves are expected to raise $150 million annually..."