Club USA Casino Blackjack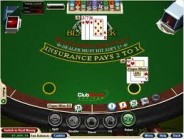 Club USA Casino Blackjack is the best bet for practicing blackjack basic strategy without stress and distractions. The game comes in both free play and real money modes and you can play up to three hands on your own table. The rules are favorable and with a house edge of only 0.71%, better than many casinos. The table minimum is $1 per hand and the maximum is $500.
Great Video Poker at Club USA Casino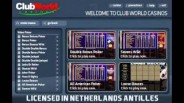 Club USA Casino offers a huge variety of video poker machines in a range of denominations. There over 14 different video poker games including Deuces Wild, All American Poker, Jacks or Better, Joker Poker and more. Many are available in multihand video poker format. Coin-in choices range from $.05 to $5.00 on single hand machines and $.01 to $1.00 on multi-hand machines.
ILLINOIS - As reported by The Regional News: "Making mini casinos in bars and restaurants and clubs throughout the state is no way to fund new school buildings.'
Video poker machines could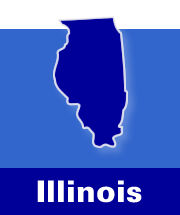 be flooding the nearest neighborhood taverns after the Illinois General Assembly voted to legalize them last week. However, that has not stopped concerned citizens from voicing their protest against the expansion of gambling in Illinois.
The state House and Senate approved last week a multi-billion dollar construction package that would be paid for by the legalization of video poker, the expansion of the lottery, higher liquor taxes and the application of sales tax on items such as candy and non-carbonated beverages. It is has not been signed into law yet by Gov. Pat Quinn. The bill is expected to generate more than $1 billion a year. Video poker machines are expected to bring in $375 million a year and a program that would allow lottery wagering over the Internet would generate about $150 million.
The measure, which would le- galize video poker in bars, restaurants, veterans halls and trucks stops, was passed 47-12 in the Senate and 86-30 in the House.
But that did not keep anti-gambling organizations from protesting the bill in front of the office of Senate Minority Leader Christine Radogno (R-Lemont) in Lemont last Thursday morning. Radogno sponsored the bill that will provide the state with its first comprehensive construction package since 1999.
Beth Paschall, of Palos Heights, representing the Anti-Gambling Task Force of the Northern Illinois Conference of the United Methodist Church, led the gathering in front of Sen. Radogno's office that condemned the legalization of video poker machines. Along with Tom Grey, the field director for the National Coalition Against Legalized Gambling and the website Stop Predatory Gambling, about a dozen people held up signs to passing motorists and discussed the negatives that will come with the legalization of video poker.
"We've never been threatened as much as I feel we are today," said Paschall, who has fought against legalized gambling for more than 30 years. "Making mini casinos in bars and restaurants and clubs throughout the state is no way to fund new school buildings..."