Websites are integral to the online casino industry as they are the players' first port of call when choosing a site. Slots comparison sites therefore need to provide up-to-the-minute information

There are occasions when we here at ReadyBetGo want to bring you interesting facts about the gambling industry When something catches our eye, we will publish it for your enjoyment.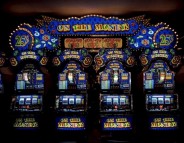 Source PixBay and as much detail as possible to help players make their decision. But how important is it for a slots comparison site to have a well-designed website?
As part of good design, it's important to be regularly updated in line with industry expectations. As part of the website refresh for SlotsOnlineCanada.com, several features were added to allow the site to further compete with its competitors. For example, faster page loading was prioritised, which is incredibly important according to web.dev. This didn't just impact the desktop site, which usually has fast loading times, but the mobile site. Focusing on improving the experience for those using the mobile site is crucial, especially as many will be using their smartphones to search for the best slot games and to find the comparisons.
The site also focused on improving its slots specifications. This helps site users determine which slots may be right for them. One of the main ways they did this was to add the Return to Player (RTP) for the slots. Being able to see which slots are more favourable to the player could be a key factor in some people deciding which slot to play, so is important information. Adding it will help establish the site for players as one providing essential information, which the RTP is according to GamblingCommission.gov.uk.
The final major change that the site implemented was to improve their cross-site content promotion. The online casino industry is fastmoving, so it's important for users to be able to quickly find the latest news and game updates. Discovering what the most cutting-edge slots allow players to do could inform which sites customers would choose, so it's important for them to be able to assimilate this information.
Designing a slots comparison website should be done with the user in mind. Looking at SlotsOnlineCanada.com, by adding changes that would benefit the user, they have shown just how important a well-designed website is.