Bob Dancer's Video Poker For Winners!
by Bob Dancer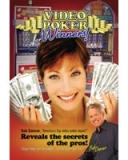 Bob Dancer, America's top video poker expert, has designed the latest and greatest video poker software to do everything but pay you money. You can play VP for Winners! as a game, use it as a tutorial, create strategies, focus on problem areas, check unusual hands, calculate bankroll requirements, figure slot club paybacks, check expected value, and much much more. Learn at home, practicing on the exact video poker screens you find in the casino, including games never before available in video poker software (Super Times Pay, Hundred Play, and Multi-Strike), then win at the casino! The program also contains video introductions and comprehensive help from Bob Dancer. Because Video Poker for Winners! corrects you when you're wrong, this software programs you to win.
Great Video Poker at Club USA Casino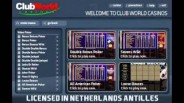 Club USA Casino offers a huge variety of video poker machines in a range of denominations. There over 14 different video poker games including Deuces Wild, All American Poker, Jacks or Better, Joker Poker and more. Many are available in multihand video poker format. Coin-in choices range from $.05 to $5.00 on single hand machines and $.01 to $1.00 on multi-hand machines.

Bob Dancer: The Best in Video Poker Products
Bob Dancer is the foremost expert in the field of video poker today. His website offers video poker players a great resource for information, products and access to classes and seminars. Whether it's articles about video poker strategy, ordering video poker cards, books or software or signing up for Bob's popular video poker training classes, you'll find what your looking for on his site.
In February, Station Casinos had a promotion where from 6 p.m. to 9 p.m. Friday and Saturday nights they gave away $1,000 every 10 minutes at each of their properties, including the two Fiestas. At

Bob Dancer is one of the world's foremost video poker experts. He is a regular columnist for Casino Player, Strictly Slots, and the Las Vegas Review-Journa land has written an autobiography and a novel about gambling. He provides advice for tens of thousands of casino enthusiasts looking to play video poker. Bob's website is www.bobdancer.com 9:15 p.m. they gave away one prize of $50,000 "city wide," where electronic entries were earned from at all ten properties all week long.
At Green Valley Ranch, where I played, whenever someone won the $1,000, there was a three minute presentation right at the machine. Two or three young ladies with shiny red balloons in the shape of dollar signs would show up at the winning machine and start applauding, and a slot club supervisor and a slot department supervisor would be there to take care of the paperwork. The player would get the choice of $1,000 in cash or $1,200 in free play (To me the free play is a MUCH better choice, for two separate reasons: I play there anyway so it's actually worth $1,200 on average no matter how much it actually turns into "this time," and they do not issue 1099s for free play but they do for cash. This is a no brainer insofar as I'm concerned.) I assume the presentation at the other casinos was similar, but I don't know for sure.
Realistically, going in we all know that we're probably not going to win one or more $1,000 prizes, but we might. And the one $50,000 prize a night is an "in your dreams" kind of affair. Still, to decide whether it makes sense to go play there during the promotion, I needed to make an estimate of what my chances were.
As I understand it, every machine in the casino had an equal chance of winning, whether it was a penny machine or a $25 machine. Realistically, the penny machines are more likely as the $25 machines get W2Gs and if your card is out during one of these "hand pays," you probably aren't eligible for that particular drawing.
If every machine has the same chance, you need to get some sort of estimate of how many people are in the casino playing. At GVR, I'm guessing 1,500 machines were being played. I might be high or low, but the place was pretty busy. Every hour they are giving away $6,000 in prizes, so on a "per person per hour" basis, this award is worth $4 per hour ($6,000 per hour / 1,500 persons = $4 per hour / person). If my 1,500 figure was high or low, my final estimate would be low or high accordingly --- but at least I have an approximate figure. It's not 40¢ per hour and neither is it $40 per hour.
If you were playing a machine where your expected win was normally $6 per hour, it was now worth $10. If you were playing a machine where your expected loss was $50 per hour, it now cost you "only" $46 per.
The $50,000 drawing was worth a lot less per person --- at least for most persons. On this part of the drawing, how much you'd played all week mattered, and $25 players get a LOT more tickets in the virtual barrel than penny players. Plus, in this drawing the number of tickets you earn is multiplied depending on your tier level. I don't have the rules in front of me but I'm pretty sure that Chairman players (for which it takes an average of $250,000 coin-in a month to maintain got their entries multiplied by 5, while lower tier levels got lesser multipliers.) A $25 player, unless he was brand-new to Station Casinos, is likely at a higher tier level than a penny player.
Since I need to play $250,000 a month to maintain my Chairman status, I did it all in one week for the Friday and Saturday drawings. My monthly calendar gave me a 5x point multiplier on Saturday, so part of my play was done that night. An extra $4 an hour isn't worth much but since I was going to be playing anyway that week, I might as well get the extra.
That much play entitles me 25,000 drawing tickets. I have no way to determine how many tickets were in the barrel system-wide, but I assume this gave me a couple of hundred dollars of equity (with a LOT of variance --- An equity of $200 means that one time in 250 I win $50,000 and 249 times in 250 I win $0. My actual equity might be higher or lower, but playing that much in one week obviously gave me much-higher-than-average-chances compared to other players. I don't know if there was a free play option on the $50,000, but if there was, I'd take it in a heartbeat). The two people who activated their tickets immediately before I did had 44 tickets and 103 tickets in the virtual drum. This made their equity in the drawing worth a dollar or less apiece. I'm surprised how many people show up for such a piddly chance of winning. I guess they either place a very low value on their time or have no idea of how poor their chances really are.
This particular set of drawings is over. But there will be more in the future at a bunch of different properties, each one with its own set of parameters. And you frequently need to choose between competing events at different places. The purpose behind this article is more "how to figure" than it is specifically about this particular promotion.