Over the years, through many new developments and ways to play, Slots have proved to be one of the biggest winning platforms around, when it comes to online gambling. One of the best places to snag

There are occasions when we here at ReadyBetGo want to bring you interesting facts about the gambling industry When something catches our eye, we will publish it for your enjoyment.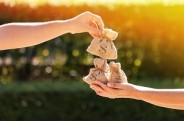 one of these big wins is most definitely megalotto.com, if you love variety and finding new ways to play!
Read on to find out about some of the biggest Slots wins ever, and get some inspiration for your own mighty win!
Jonathan Heywood - £13,209,300
The record for the largest slot win in the UK is currently being held by Jonathan Heywood, a software designer from Crewe, despite the winning spin taking place back in 2015. Heywood was serving in the British Armed Forces at the time, and chose to spend his downtime on a game of Slots. Little did he know, he was about to become a multi-millionaire!
Speaking to the BBC, the 26-year-old gushed: "I couldn't believe that I'd won all this money at the time – and it still hasn't sunk in. It's amazing." He added: "The first thing I will spend it on is the best possible medical treatment for my dad."
The best part about Heywood's win is that he landed the progressive jackpot on a spin of just 25p! To help you understand how much of a stunning deal that is – pub fruit machines allow you to play for a minimum of 30p a spin, even though the highest winnings available are only £100.
Anonymous - $39.7 million
This breath-taking sum of money was won by an anonymous 25-year-old player at the Excalibur casino in Las Vegas. The Los Angeles native sat down to spin the reels simply as a way to pass the time, before a basketball game that he was set to attend, unbeknown to him that he was about to make a life-changing decision. Such a random decision led to this unsuspecting man walking away with one of the largest Vegas pay-outs of all time!
Rather sensibly, the man asked the casino to only pay him out $1.5 million a year, which will see him receiving a pay-out annually for the next 25 years. How's that for some pocket money!
Rawiri Pou - NZ$10,144,395.82
In 2016, on June 17th, New Zealander Rawiri Pou logged onto one of his favourite progressive Slots games, with no idea that he was about to walk away with over NZ$10 million! Rawiri couldn't believe his luck when the lights began flashing, and the bells started to ring, and he quickly realised that he'd won big.
When interviewed, he was recorded saying, "I still can't believe this is real. I've been in shock since I won and it is literally going to change my life. There is so much my family and I can do with this money and it couldn't have come at a better time. We are so overwhelmed and happy." We're not surprised that you're shocked, Rawiri! It's not every day that you become the local millionaire!
Now that you've heard about other people's great wins, whilst taking a spin across their favourite reels, why not try and become the next big name in the hall of fame of Slots winners!