JackpotCity.com Offers Lots of Slots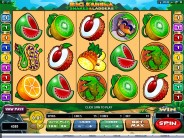 JackpotCity.com is a highly respected gambling site that offers a huge selection of online slot machines. From their great online progressives to their new slots like Big Kahuna (Snakes and Ladders), First Past the Post and Double Up Video poker, JackpotCity.com will give you plenty to play with.
GIBRALTAR -- PartyCasino.com has announced the arrival of its own T800 with the launch of 'The Terminator' themed slot game. 'The Terminator' is the latest movie themed slot to launch on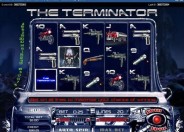 Terminator Slot Machine now at PartyCasino.com PartyCasino.com and joins a collection of games that reads like a list of Hollywood's greatest movies.

'The Terminator,' is a 20 line, 5 reel online slot machine based on the iconic film. The game features high tech robots galore, police cars and everything you would expect from the world famous motion picture. The minimum stake is one cent, with a maximum jackpot win of $500,000 (alternatively, this will be £500,000 or euros depending on the currency you are playing in) and a player can bet on a maximum of 20 lines.
'The Terminator' features two bonus features. In the first bonus you are the Terminator and your command is to 'Terminate Sarah Connor' - you pursue Sarah Connor through a building terminating all targets that stand in your way. All terminated targets give an award. In the second bonus you are Kyle Reese, the famous street smart resistance fighter in the future wars. As Reese you must hold off the forces of Skynet for as long as possible, winning a prize for each tank and hunter-killer defeated.
A PartyCasino.com spokesman said: "The machine rose from the ashes of a nuclear fire. The war to exterminate mankind has raged for decades, but the final battle would not be fought in the future. It would be fought here, in our present and on PartyCasino.com."
"PartyCasino.com has already developed a portfolio of slots that reads like a collection of Hollywood greats and there is more to come. We'll be back."