Club USA Casino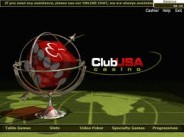 Club USA Casino has burst onto the online casino scene and has won a lot of support from online gamblers. Accepting players from around the world, including the US market, Club USA Casino has a wide variety of slots and games on offer. The casino also has a good sign-up bonus and great customer support. For fun casino action, check out Golden Casino. Club USA Casino accepts US players.
LuckyAce Casino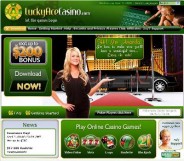 LuckyAce Casino is a new white-label casino that uses 888 software, the same platform that powers one of the oldest and most respected online gambling sites on the web, Casino-on-Net. LuckyAceCasino.com has all the most popular games including: BlackJack, Craps, Video Poker, Roulette, Keno and over two-dozen slot machines with better odds than a Las Vegas casino room. LuckyAce Casino does not accept US players.
CALIFORNIA - On December 27, 2008, Silver Oak Casino gained its newest jackpot winner. Playing the Real-Video series slots game Aladdin's Wishes, Irma B. (last name withheld by request) won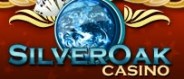 $52,324.70US on just a $1 bet.
"I couldn't believe it," Irma told us via the phone. "I just screamed and screamed and screamed when we won."
When we asked her what she planned to do with the money, Irma told us that the winnings would pay for her entire family to move to the larger city of Fairbanks. For her, as well as her three children and husband Marty, the Silver Oak represents a chance at a new life. "We were thinking of moving before this. The economy here is so bad and things are so expensive [she told us it cost roughly $7 for a gallon of gas there that we wanted to move to a bigger city, but never could afford to move everything. Now we can get a start on a new home."
Irma joins Catherine K. (last name withheld as per request) as Silver Oak players who have won a jackpot of more than $50,000 this past week. Catherine, of Pleasanton, CA won $52,628.18 while playing the Real Video series slot game Enchanted Garden on December 23, 2008. With more than 50 slot games to choose from, it's only a matter of time before another Silver Oak Casino player hits it big.
Michael Daniels, a customer service manager with Silver Oak Casino had the following to say: "With the economy being as tough as it is, all we hear nowadays are doom-and-gloom stories. It's always nice when we can share in the joy of a big jackpot with a customer. After all, all it takes is one click of the mouse to completely change someone's life for the better. Every week we get to experience situations like that of Irma B, and every time it puts a smile on my face."
When asked why she initially chose to play with Silver Oak, Irma told us, "You know, my husband had been looking for a good casino for a few months. When we saw (Silver Oak) we liked the look but more importantly, my husband liked the games you had, so we signed up. Best decision he's ever made if you ask me."

Silver Oaks Casino
2a-3a Bedford Place
Southampton SO15 2DB
United Kingdom
Toll Free Phone: 1-888-402-2063
Website: www.silveroakscasino.com

Silver Oaks is an online casino offering 14 table games, 43 reel slots, video poker and several specialty games.