Roxy Palace Slots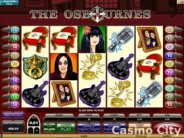 Roxy Palace has an astonishing variety of slot machines. At over 400 games, it should be enough to satisfy any slot fanatic. You can play as little as a penny per spin all the way up to $5 per line. Some of the outstanding video slot titles are The Dark Knight, The Osbournes and Thunderstruck. Popular classic slots include Captain Cash, Cosmic Cat, and Done Deal. With great variety, fantastic graphics, and innovative themes, Roxy Palace slots are a good thing.
PAHRUMP, Nevada -- A Nevada resident became a multi-millionaire this afternoon when his penny investment paid off on Penny Megabucks® at the Pahrump Nugget Casino. He hit the MegaJackpot® for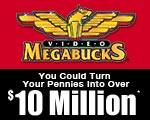 Penny Megabucks hits big in California.
$18,799,414, the largest penny slot jackpot ever won.
"On my way over to the casino this morning," said the anonymous 66-year-old man, "I actually thought about playing Penny Megabucks®. I don't know why because I normally play
video poker
. So after rolling several practice games, I went to have lunch and on the way back to the lanes, I stopped to play Penny Megabucks®."
"I put in $100 and after playing $44, I saw five eagles line up and thought I had won about $3,000," he added. "Then I looked up, and the large jackpot on top of the machine had switched from $18 million to $10 million. Then I knew I had won something big."
The winner said he will pay off some bills and then take his wife on a long trip to Australia.
"It's exciting to make history with this penny MegaJackpot®," said Ed Rogich, vice president of marketing for IGT, which developed the penny Megabucks® game. "Penny slots are enormously popular, and this huge jackpot proves that they have a place in gaming history."
The Nevada dollar Megabucks® system produced a $10.8 million Megabucks® jackpot on Sept. 2, 2006 at Wynn Las Vegas. Both the
penny slots
and dollar Megabucks® progressives have top jackpots that build from a base amount of $10 million and are paid in annual installments upon verification.