JackpotCity.com Offers Lots of Slots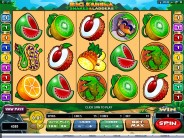 JackpotCity.com is a highly respected gambling site that offers a huge selection of online slot machines. From their great online progressives to their new slots like Big Kahuna (Snakes and Ladders), First Past the Post and Double Up Video poker, JackpotCity.com will give you plenty to play with.
ISLE OF MAN - King Cashalot takes you to a banquet and feast with the royal court as you try to get the king to give you a pile of cash. This video slot is one of the most popular on the Microgaming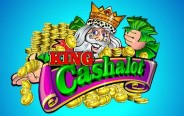 network of progressives and has paid some very large jackpots in the past. The festivities include a jester who provides scatter pays, a dragon who will take you to a bonus round and King Cashalot who will pay you off royally if you line up 5 of his symbols on the 9th line.
The current jackpot value is $948,702.00 and no one has been a winner for more than 60 days. That means there is close to a cool million just waiting for someone to step up and take this King-sized prize.
King Casholot can be played at JackpotCity.co.uk.