Many people think roulette is a game of luck and chance, and they are correct, in a way. For the wheel to spin and the ball to land on the number you bet your stake on is lucky, and happens by chance.

There are occasions when we here at ReadyBetGo want to bring you interesting facts about the gambling industry When something catches our eye, we will publish it for your enjoyment.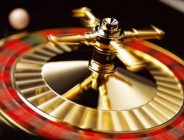 Roulette Wheel in Action It would be impossible to walk up to a roulette wheel and predict the right number. That doesn't mean to say that a player can't use statistics and systems to try and stack the odds in their own favour.
There are plenty of systems that everyday gamblers use, which are techniques in playing the game and are perfectly legal. Before you start to use any system though it is important that you familiarise yourself with the rules of the game. You need to have a good idea about what outcomes give what returns for example. Sites such as 32red roulette offer comprehensive roulette instructions for beginners and would provide an excellent starting point. Now here is a look at some of the most popular roulette betting systems.
The Martingale
This is one of the most well-known betting systems because it is simple. You choose an amount to stake and if you win, keep playing the same stake. If you lose, you double your stake the next time until you win and therefore you eventually recoup your losses. To examine this system in its simplest format let's say you are betting on red or black. Whichever of the two colours you choose you have to stick to that for the system to work. So if you bet £50 on red and it comes in, you could walk away with the profit or keep betting. After a win you could change to black if you want or stick to betting on red. So you bet on red again and this time you lose. This time you must bet £100 on red again. If you lose again the next bet is £200, and so on. Statistically, eventually you will recoup the money you lost. But in the long run this is not a viable system. The zero gives the casino the advantage. The player stands to win 96% of the time. Many casinos like 32red or Golden Tiger Casino have table limits that prevent people from playing this system until its completion as well. If you want to use this system, check what the table limit is first. Although on its own The Martingale is not a great strategy, when used with other systems it can potentially succeed.
The Shotwell System
The strategy of this system is to cover numbers that are evenly spaced around the wheel, so that no matter where the ball lands, you have a chance of winning. An example of this system would be to bet the same stake on numbers 1, 2,3,4,5,6,20,26,8 and 10. This would give the player a 1 in 4 "shot" of winning. This is a fun and exciting system but over time you would lose more than you won. The best way to play this would be to do it alongside the Martingale, and walk away when you had made a desired profit.
The Red System
The red system aims to take advantage of the fact that the third column contains 8 red numbers and 4 black numbers. The player only needs to make two bets each time. Place £5 on the third column and £10 insurance on black. If a red number in the third column hits you break even. If a black number in the third column hits you make £10 on the column and £10 on black for a £20 profit. If a red number hits in the first or second column you lose £15. If a black number hits in the first or second column you lose the £5 column bet but win £10 on black for a profit of £5. If zero lands then it is a loss. Once again, this system could be very fun and you could stand to win some money by incorporating it with the martingale system.
The systems mentioned here are just three of many. Over the years people have tried out a plethora of different ways to beat the wheel, James Bond even has his own system! The best method to use would probably be to choose a system that you enjoy playing, and set yourself a target. When you reach your target walk away, don't lose control