The game of poker is played by millions of people worldwide every day. Its popularity in recent years has increased vastly, and the development of mobile poker apps has made the game available to

There are occasions when we here at ReadyBetGo want to bring you interesting facts about the gambling industry When something catches our eye, we will publish it for your enjoyment.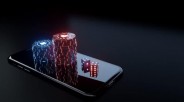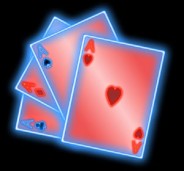 smartphone users. The app store is now full of real money poker apps but picking the best one is still a crucial task.
There are many fantastic mobile poker apps available right now. Sites like Beastsofpoker.com have covered mobile poker apps in detail, and you can also find their most recent review of Poker apps.
Everybody's gone digitally nowadays. From shopping to watching your favorite series, different apps are now live online for us with a single click. The demand for online poker apps has increased as most people prefer it over live games. Below are some of the reasons why mobile poker apps are becoming so popular:
Its more comfortable
With most of our daily activities and responsibilities, smartphones have really changed the way we pass our leisure time. As a poker player, you may get the chance to play a game at any suitable time of the day. Just log into your poker app account and start playing without performing any physical activity.
Enjoy Lower bets
Compared to land-based casinos, the rake for online poker is generally lower. If you go to a poker room in a casino, the bet would be about 10% of the pot. On another side, Online poker rooms, charge significantly less with the bet amounting to around 5%. Online poker apps offer low bets because their expenses are much less than land casinos.
Practice Mode
Poker mobile apps give you the opportunity to practice without letting your opponents seeing your reactions and expressions. You can convey yourself freely without losing any penny to the other players and this gives you time to build winning strategies and implement them while the game is running. When downloading a mobile Poker app, you will find bonuses that are available for new players, some of them also offer no deposit bonuses. Therefore, you can freely play Poker on any mobile app using these bonuses without any pressure of losing your hard-earned money.
Access to attractive bonuses
Poker players love bonuses that are offered by mobile poker apps. True players are rewarded with different kinds of rewards like cash prizes, club status, and entry tickets to participate in big tournaments. Before selecting any poker app, checking what that mobile poker app is offering in terms of bonuses is good thinking. Then choose the one that is providing you with the most lucrative bonuses.
More Games to Choose From
With a wide range of available poker games, players have a lot of games to choose from. Players have the opportunity to pick the poker game that they want to play and enjoy. Poker apps give a lot of opportunities to the player, which is why many players are attracting to them.
Final Words
Playing your favorite poker game on mobile apps is a great way to spend your spare time. Not only it gives you a chance to win real money but also lets you play wherever you like. If you do sufficient practice, you will improve your poker skills. Take advantage of the mobile poker apps today. Best wishes for your coming games!