A Huge Collection of Loose Slots!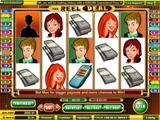 Online casino slots are loose. Why? Because with the lower overhead, no slot employees to pay, and lower taxes, they can afford to pay more back to their customers. Roxy Palace offers a huge range of casino slots for you to play for fun or for real money prizes. From easy to play 3-reel games and fruit slot machines, all the way through to popular video slots, progressives slots and brand new releases from Microgaming, every game provides a high level of quality.
Club USA Casino Roulette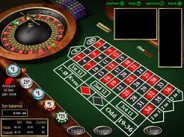 Roulette at Club USA Casino is an elegant affair. The table is double-zero and includes a repeat function and history meter. The sound and graphics are pleasing. The table minimum is $0.25 and maximum is $100.
LOS ANGELES, CA -- As reported by pocketfives.com: "Ever since over $30 million was seized from more than 24,000 online poker players at the beginning of June, many in the industry have wondered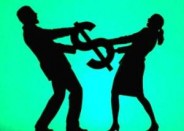 when a lawsuit would be filed. Recently, Gambling911.com sued as a member of the media to unseal the warrants and affidavits associated with the seizure. Now, Account Services, one of the payment processors affected, has filed a motion for return of property seized from Union Bank and Wells Fargo branches in California. The motion was submitted to the United States District Court for the Southern District of California. PocketFives.com sat down with Interactive Media Entertainment and Gaming Association (iMEGA) Executive Director Joe Brennan to learn more.
Brennan explained, "Those processors were only processing payments for online poker shops." The funds seized came from account 7986104185 in a Wells Fargo branch in Escondido, California and accounts 353000248 and 353000256 in a Union Bank branch in San Diego. The Wells Fargo account amounted to $13 million, while Union Bank held $1 million of Account Services' funds. The motion notes, "The Wells Fargo funds were seized pursuant to a warrant, whereas the Union Bank funds were seized without a warrant in the Southern District of California..."