as reported by the Tahoe Daily Tribune
RENO, Nev. — Northern Nevada casino operators are working feverishly to usher online gaming into Nevada despite working under a regulatory environment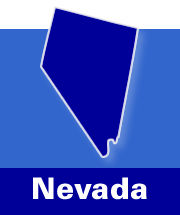 that's still defining how the whole process will work.
Most of the large casino operators in Northern Nevada have applied for interactive operator's licenses, says AG Burnett, recently appointed commissioner of the Nevada Gaming Control Board.
The license is required for casino operators, who in turn are either partnering with technology companies or executing in-house strategies to develop poker software and Web sites that are expected to go live late next year pending regulatory approval of their products.
The Eldorado, Atlantis and Siena are among early leaders working through the challenges of bringing online poker to Nevada-based players.
Play is limited to gamblers within the Silver State, though most operators expect to have a much wider jurisdictional reach in coming years. Currently, only online poker has been legalized in Nevada by the Gaming Control Board.