Club USA Casino Blackjack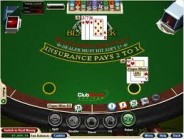 Club USA Casino Blackjack is the best bet for practicing blackjack basic strategy without stress and distractions. The game comes in both free play and real money modes and you can play up to three hands on your own table. The rules are favorable and with a house edge of only 0.71%, better than many casinos. The table minimum is $1 per hand and the maximum is $500.
HONG KONG - As reported by Guardian.co.uk: "U.S. gaming companies are set to cash in some of their chips in Macau, looking to sell or float assets in the Chinese gambling enclave to prop struggling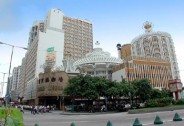 Macau casinos parent businesses back home in Las Vegas.
The debt-laden U.S. casino operators are betting on a rally in stock prices and signs of recovery in Macau's gaming market to spur interest from investors who have endured a volatile and mostly brutal year in gambling stocks.
Sources say Wynn Resorts is getting ready to dust off the initial public offering plans it started last year for its Macau unit in what some say could be a more than $2 billion offering.
Las Vegas Sands is also preparing an initial public offering of its Macau division, having hired Goldman Sachs to run the offer..
Meanwhile, speculation is building that MGM Mirage, under pressure from U.S. gambling regulators and saddled with with about $14 billion in debt, may sell its stake in its Macau joint venture.
Malaysian gaming group Genting, which recently bought a $100 million stake in MGM and has been eyeing opportunities in Macau, is seen as a potential buyer.
What's fuelling the activity is the U.S. casino operators' aim to monetise Macau assets in order to support struggling operations in Las Vegas, bankers and analysts say..."