Club USA Casino Blackjack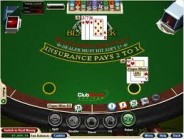 Club USA Casino Blackjack is the best bet for practicing blackjack basic strategy without stress and distractions. The game comes in both free play and real money modes and you can play up to three hands on your own table. The rules are favorable and with a house edge of only 0.71%, better than many casinos. The table minimum is $1 per hand and the maximum is $500.
Free Slot Tournaments Going on Now at Roxy Palace!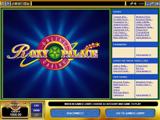 Roxy Palace has slot tournaments 24 hours a day with guaranteed freerolls and free buy-ins. There's a huge variety of types of tourneys to enjoy. Sign up now, join the fun and win some cash!
LONDON, England -- Since the relaxation of the UK's gambling laws in 2002 there has been phenomenal growth in the online casino entertainment market. Both well known brands and new start-ups have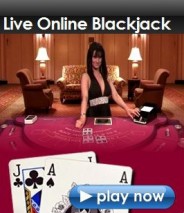 been quick to develop their online real estate to cater for this growth through providing automated graphic versions of hundreds of popular casino games.
Typically popular games such as Roulette and Blackjack use Random Number Generators upon which punters place their bets. Many online casinos use 3rd party software platforms that have been rebranded for their purposes and their customers rarely realise that they are playing automated number generation games that are exactly the same as those being played on other competitor websites.
However the last 2 years has seen a significant shift in the casino games market to live dealer action. Live dealer online casinos, as the name suggests means the broadcasting of live real dealer action across the internet and on TV so players can place bets on the outcome of real results delivered by real croupiers and dealers.
At the forefront of this technology and now becoming the UKs fastest growing live dealer action is www.smartlivecasino.com/ which has developed its own technology platform for live roulette and live blackjack games. These games are hosted by qualified croupiers who are also entertainment presenters. The casino action is streamed live to online players with no delay so that players can place bets and see the results in real-time.
Smart Live Casino also broadcast their casino action on SKY and Freesat television channels were players can join the action by playing and placing bets over the phone negating the need for a computer or internet connection for a player to participate. Smart Live Casino has it's own broadcasting studios based in London and has developed it's own safe and secure technology for players to place bets as they would in a real casino environment. Players are also able to interact with the casino presenters and see their usernames appear on TV when they win.
As spokesman at smart Live stated 'We endeavour to make our live casino action as real as possible to a high class casino. We are also continually developing new live dealer casino games, which is why we have one of the largest customer bases of VIP casino clients.'
Smart Live Casino will be launching in June 2009 several new live dealer casino games to complement their existing Live Roulette & Live Blackjack offerings. They will be complemented with several promotions and giveaways to celebrate the launch.
SmartLiveCasino.com
Website: www.smartlivecasino.com

The Smart Gaming Group, is the fastest-growing live interactive casino in the UK. They offer two fantastic live TV products: Smart Live Roulette and Smart Live Blackjack. Both live games are presented by fully-licensed croupiers, and are the best live TV gaming experience around! Smart Live also offer a huge range of online gaming opportunities, including every table game you'd expect to find in a casino, slots, keno, scratch cards and many, many more!