Free Slot Tournaments Going on Now at Roxy Palace!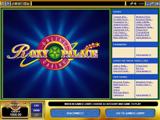 Roxy Palace has slot tournaments 24 hours a day with guaranteed freerolls and free buy-ins. There's a huge variety of types of tourneys to enjoy. Sign up now, join the fun and win some cash!
Club USA Casino Blackjack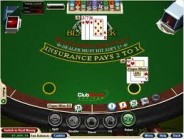 Club USA Casino Blackjack is the best bet for practicing blackjack basic strategy without stress and distractions. The game comes in both free play and real money modes and you can play up to three hands on your own table. The rules are favorable and with a house edge of only 0.71%, better than many casinos. The table minimum is $1 per hand and the maximum is $500.
TEL AVIV, Israel -- RomePartners.com , a leading affiliate program for online casinos proudly announces the future launch of their next online casino brand, Diceland Casino.
"Rome Casino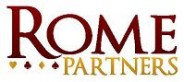 was founded on the idea that if you treat customers well, and provide a rich entertaining experience, they'll continue to return." explains Josh Cartu, CEO of RomePartners.com. Cartu continued, "...This, coupled with our solid affiliate program and affiliate relationships allows us to provide a win win for both affiliate and consumer."
Spurred by the growth of RomeCasino.com, RomePartners.com has developed this exciting new brand to better serve the needs of alternative target markets.
"RomePartners.com's affiliates are engaged and give us excellent feedback which in turn becomes the foundation for our future projects and upgrades." explained Cartu.
Diceland Casino is scheduled to launch in 2009 with numerous games including classic slots, video slots, blackjack, craps, roulette, baccarat, video poker, keno and more.
Rome Partners
Rome Partners is a rapidly growing online casino property owner. They offer various online casinos including Rome Casino and the soon-to-be release Diceland. Rome Partner's gaming software allows members to play up to 10 games at once and offer table games, slots and lottery draws.