A Huge Collection of Loose Slots!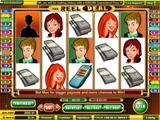 Online casino slots are loose. Why? Because with the lower overhead, no slot employees to pay, and lower taxes, they can afford to pay more back to their customers. Roxy Palace offers a huge range of casino slots for you to play for fun or for real money prizes. From easy to play 3-reel games and fruit slot machines, all the way through to popular video slots, progressives slots and brand new releases from Microgaming, every game provides a high level of quality.
Club USA Casino Craps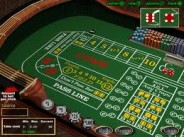 Club USA Casino has good craps action at their site. They offer private, public and reserved tables. The minimum bet is $1 and the max is $500. The casino offers behind the line odds. Nice graphics and sound add up to a satisfying craps experience. Good shooting.
DETROIT, Michigan -- As reported by The Detroit News: "Allen Iverson has gone from being a one-man economic stimulus plan for the city's downtown casinos to persona non grata. He has spent a ton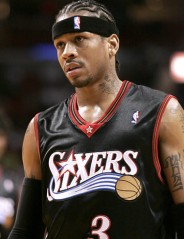 Allen Iverson has recently been banned from two Detroit Casinos of money down there, but recently he's been banned from both MGM and Greektown casinos.
"The NBA is looking into a disturbance at Greektown that involved one of Iverson's body guards. Iverson may have been trying to act as a peacemaker but his body guard was involved in some kind of tussle.
"Iverson, though, has been banned mostly for his boorish behavior. He is a bad loser, and he loses a lot, often throwing his chips or cards at the dealer. He has been warned about improper behavior at the tables repeatedly. He is often loud and disruptive, according to witnesses, rude to dealers, other players and the wait staff.
"Earlier this season, Iverson caused a disturbance at a casino outside of Minneapolis. He's also earned a bad reputation at Atlantic City.
"You know Iverson's behavior has to be really bad for a casino to ban him. As much money has he spends and losses, and with the casinos all fighting bankruptcy, wow, he had to be a nightmare..."
Greektown Casino
555 East Lafayette Avenue
Detroit, MI 48226
Toll Free Phone: (888) 771-4FUN
Website: www.greektowncasino.net

Greektown Casino is the only 100 percent Michigan-owned gaming destination in Detroit. The Sault Ste. Marie Tribe of Chippewa Indians currently holds a 90-percent interest in the casino and a group of Detroit residents controls 10 percent. Greektown Casino has over 2,400 slot machines, 80 table games and a poker room.