Club USA Casino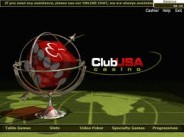 Club USA Casino has burst onto the online casino scene and has won a lot of support from online gamblers. Accepting players from around the world, including the US market, Club USA Casino has a wide variety of slots and games on offer. The casino also has a good sign-up bonus and great customer support. For fun casino action, check out Golden Casino. Club USA Casino accepts US players.
Free Slot Tournaments Going on Now at Roxy Palace!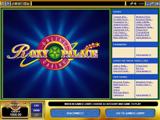 Roxy Palace has slot tournaments 24 hours a day with guaranteed freerolls and free buy-ins. There's a huge variety of types of tourneys to enjoy. Sign up now, join the fun and win some cash!
WASHINGTON, D.C. -- Barney Frank (D-MA), Chairman of the House Committee on Financial Services, today announced plans to introduce legislation tomorrow to establish an enforcement framework for


licensed gambling operators to accept wagers from individuals in the U.S. The legislation is expected to include a number of significant consumer protections, including safeguards against compulsive and underage gambling, money laundering, fraud and identity theft. Millions of Americans are wagering more than $100 billion annually with offshore Internet gambling operators despite the current prohibition imposed under the Unlawful Internet Gambling Enforcement Act of 2006 (UIGEA).
"We applaud Chairman Frank's strong leadership to advance a common sense approach to regulate Internet gambling and reverse the intrusive, ineffective and burdensome prohibition," said Jeffrey Sandman, spokesperson for the Safe and Secure Internet Gambling Initiative. "Despite the current prohibition, millions of Americans wager more than $100 billion annually with offshore Internet gambling operators. Rather than tell Americans what they can and cannot do online in the privacy of their homes, Chairman Frank's approach to regulate Internet gambling would protect consumers and allow the U.S. to generate billions in new revenue to fund critical government programs."
During the 110th Congress, Chairman Frank introduced the Internet Gambling Regulation and Enforcement Act of 2007. A companion piece of legislation introduced by Rep. Jim McDermott (D-WA), the Internet Gambling Regulation and Tax Enforcement Act of 2008, would help capture revenues that are currently lost to offshore gambling operators. According to a recent analysis, collecting taxes on regulated Internet gambling would allow the U.S. to capture from $48.6 billion to $62.7 billion in new revenue over the next decade, a 21 percent increase from previous estimates. Without this legislation, this revenue will remain uncollected.
Representatives of the financial services industry, including the Chamber of Commerce and Financial Services Roundtable, have expressed concerns about the burden and ambiguity in the rules to implement UIGEA which require the financial services sector to identify and block unlawful Internet gambling transactions.
"We hope all interested parties will unite to support Congressman Frank to help advance this important legislation," Sandman said. "Americans continue to gamble online. It is time for Congress to regulate and tax Internet gambling."