Find Loose Slots... Play Online!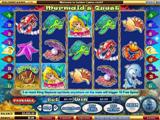 Roxy Palace has some of the loosest slots on the web. Their selection is huge and with less overhead, employee costs and taxes than your typical brick and mortar casino, they can afford to give back a bigger percentages of bets back to the customer. If you're looking for loose slots, play online!
Free Slot Tournaments Going on Now at Roxy Palace!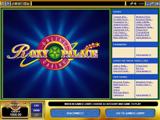 Roxy Palace has slot tournaments 24 hours a day with guaranteed freerolls and free buy-ins. There's a huge variety of types of tourneys to enjoy. Sign up now, join the fun and win some cash!
ENGLAND -- As reported by the Daily Mail: "A cancer patient who has suffered the worst year of her life has seen her luck dramatically change with a £2.49million lottery win.
"Single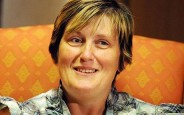 Nicky Cusack, breast cancer fighter and single mother turns luck with £2.49million lotto win mother-of-four Nicky Cusack scooped last Wednesday's Lotto jackpot with a lucky dip ticket.
"And just a week earlier, in another stroke of good fortune, the 43-year-old was told she was cancer-free.
"...The supermarket worker from Swindon has had a tough six months.
"In January, she was savagely bitten by a pack of dogs when she stopped them attacking her children in the street.
"She was then diagnosed with breast cancer in April and underwent two operations to remove the disease. Ms Cusack plans to return to work after a course of chemotherapy and radiotherapy but will be treating herself and her family to a well-deserved holiday.
"...Despite her lottery win, Ms Cusack said she is determined to carry on working in the music and film section of the Asda store in Swindon when she has recovered..."