LAS VEGAS, Nevada -- Slot machine maker Bally Technologies said Tuesday it had a record second quarter despite the economic slowdown that has broadly affected the gaming industry.
Bally Chief Executive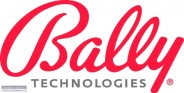 Officer Richard Haddrill called the three months ended Dec. 31 the most profitable in the Las Vegas-based company's history.
Bally said its net income in the quarter was up 37 percent to $33.6 million, or 59 cents a share, compared with $24.4 million or 45 cents a share, a year earlier.
Analysts polled by Thomson Reuters had expected earnings of 54 cents a share.
Revenues rose 1.2 percent to $233.3 million from $230.6 million.
Company executives said the average selling price for a slot machine was more than $14,500, which helped drive the gross margins up 49 percent. However, the company said it shipped 6,099 slot machines during the quarter, a decline of 14.6 percent compared with 7,144 slot machines a year ago.
Chief Operating Officer Gavin Isaacs said Bally sold slot machines to a wide selection of casinos worldwide. Revenues from sales declined 7 percent to $101 million, but gross margin grew because the machines cost more.
"We continue to be pleased with our steady improvement in ship share globally and our ability to leverage our broad product portfolio across a diversified range of customers," Isaacs said in a statement.
Revenues from sales of slot machine and casino management systems fell 1 percent to $56 million. However, the gross margin from those sales increased to 77 percent primarily due to an increased proportion of software, services, and maintenance revenue during the quarter.
Bally Technologies has been the selection of several Wall Street researchers as a company expected to do well in 2009.
Morgan Joseph gaming analyst Justin Sebastiano, in a report to investors in January, said Bally could be "formidable player" as server-based gaming technology networks slot machine floors.
"Bally will continue to increase its share of the North American and international slot machine markets," Sebastiano said. "The company's continued focus on cost cutting efforts and increased operating leverage should help expand margins."
Bally announced earnings after trading closed Tuesday on the New York Stock Exchange. Bally shares closed at $18.25, down $1.62, or 8.15 percent. In after-hours trading, the company's shares jumped $1, or 5.48 percent, to $19.25 at 6 p.m. PST.
Bally Technologies
6601 South Bermuda Road
Las Vegas, NV 89119
Phone: (702) 584-7700
Toll Free Phone: 1-877-GO BALLY
Email:
sales@ballytech.com
Website: www.ballytech.com