Frugal Gambler
by Jean Scott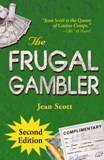 Though Jean Scott was well-known to a select few Las Vegas aficionados throughout the '90s, it wasn't until the publication of The Frugal Gambler in 1998 that she became a household name to casino players across the country. Her frequent national publicity, her long-term success in casinos around the world, and the solid low-rolling advantage-play techniques she's divulged along the way have all helped catapult The Frugal Gambler into the ranks of best-selling gambling books. The new revised edition includes a completely revamped chapter on video poker, updated coverage of getting the most out of slot clubs, recent examples of exploitable gambling promotions, and a brand new Resources section, identifying the best sources of player information available-from books to software to the Internet.
Online Gambling Secret... The Best Odds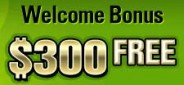 Did you know that some of the best odds you can find gambling are at online casinos? Without the overhead of a huge building, thousands of employees and high taxes, online casinos can afford to put more of your gambling dollar back in your pocket. From very loose slot machines to favorable blackjack and roulette rules, onlne casinos are your best bet. We recommend Casino Tropez as a good place to start winning more.
If you only play the slots or video poker, I can bet you're overlooking one of the best ways to win money in a casino. In fact, you're probably throwing money into the trash – literally.

Jean Scott is known as the "Queen of Comps" and encourages smarter casino gambling. She appears on network and cable TV, especially on the Travel Channel. Her down-to-earth practical suggestions will save you both time and money in your quest to make your trip to the casino more fun and more profitable. Jean's website is www.queenofcomps.com What am I talking about? Couponing!
This is one activity where you turn the tables (figuratively, of course) on the casinos -- you have the mathematical edge when you gamble with a coupon, instead of the usual situation where the casino has the advantage. Since the majority of gambling coupons are for table games, if you don't know how to play them, you're losing many valuable moneymaking opportunities. Even though video poker is Brad's and my main game, we make hundreds of dollars every year playing coupons at casino table games.
So here's a little table-game primer for machine players. It won't make you an expert, but perhaps it will start you on your way toward learning enough to make use of these valuable coupons you have been throwing away.
What are some good ways to learn how to play any table game? One way is to have a friend teach you. Another is to read a book explaining how the game is played -- the rules, etiquette, and nuances. Or you can buy a teaching video or computer program, both of which are available for most table games. Editor's note - you can also learn how to play blackjack, roulette, craps and other games right here at ReadyBetGo!

Once you know generally how the game is played, a good second step for learning a table game is to avail yourself of the free classes that many casinos offer at the tables themselves. These are usually given on weekday mornings and early afternoons (the least busy times) with set schedules for each game. Some freebie magazines publish these schedules or you can call the casino.
Although the classes vary from one casino to another, most offer blackjack, craps, roulette, and baccarat. Some also teach the Asian games, like pai gow poker. A few not only offer instruction by experts, they also follow the class with a beginner's game -- slow-paced, using real money, but at very low stakes. This provides the novice player with an opportunity for "real" play without being hurried or embarrassed by more experienced players.
A warning about these casino-sponsored classes: Don't expect to get an advanced lesson in smart table-game strategy or learn complicated best/worst bet percentages; you need to go to a book for this study. However, casino table-game classes are very good at teaching you enough fundamentals of a game that you'll be able to use your valuable coupons.
The most common table-game coupon is a $5 matchplay. That means you have to put up only $5 in cash or chips - but if you win, you're paid as if it were a $10 bet. (The casino had put up a "phantom" $5 to "match" your $5.) If you lose, you only lose your $5. You won't win every time of course, but it won't take very many of these coupons to make you an overall winner!
Of course, this little article is just a "starter" on the subject of coupons - I was called the Queen of KuPon before I became the Queen of Comps. But if it piques your interest, both of my books, "The Frugal Gambler' and "More Frugal Gambling," have pages and pages of hints that can make this a profitable activity for you in a casino.
Editor's Note 2 - Jean is right about how casinos will give you match play coupons for table games. Online casinos also give you matching money for nearly any game you play including slots and video poker when you sign up as a new player. The only catch is you'll need to put that bonus money on the line a number of times before you can withdraw your winnings. To learn more about how this works, read our article on online casino bonuses.