Frugal Gambler
by Jean Scott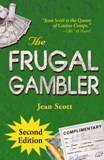 Though Jean Scott was well-known to a select few Las Vegas aficionados throughout the '90s, it wasn't until the publication of The Frugal Gambler in 1998 that she became a household name to casino players across the country. Her frequent national publicity, her long-term success in casinos around the world, and the solid low-rolling advantage-play techniques she's divulged along the way have all helped catapult The Frugal Gambler into the ranks of best-selling gambling books. The new revised edition includes a completely revamped chapter on video poker, updated coverage of getting the most out of slot clubs, recent examples of exploitable gambling promotions, and a brand new Resources section, identifying the best sources of player information available-from books to software to the Internet.

Identity Theft, Inc.
by Richard Marcus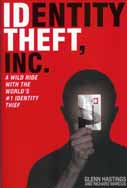 Identity theft is the crime of this century. Just ask Frank Abagnale of Catch Me If You Can fame. He states so in the Q&A of the latest edition of that book. So here, then, is the true-crime book of this century. This is the first book on the subject from the inside, told by someone who's assumed hundreds of identities and become rich off it. Not only does the author reveal how ID theft is done, he tells loads of wildly unbelievable but true stories about his impersonations as they led to riches. Some of them are as funny and outrageous as they are amazing.