The Unofficial Guide to Casino Gambling
by Basil Nestor

Basil Nestor incorporates decades of gambling knowledge to give the reader insight into probability, common gambling mistakes, and winning strategies in his popular book, The Unofficial Guide to Casino Gambling. Covering all the bases of casino gambling including machine games (slots and video poker), table games (blackjack, roulette, craps, baccarat, poker), and waiting games (keno and sports betting) the book also has sections on how to get casino comps, gambling systems, a history of gambling in the US, and much more.
Online Gambling Secret... The Best Odds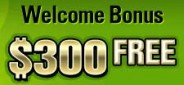 Did you know that some of the best odds you can find gambling are at online casinos? Without the overhead of a huge building, thousands of employees and high taxes, online casinos can afford to put more of your gambling dollar back in your pocket. From very loose slot machines to favorable blackjack and roulette rules, onlne casinos are your best bet. We recommend Casino Tropez as a good place to start winning more.
Q This sounds strange, but I think I may have been robbed. I'm not quite sure because it happened at a craps table during a hot streak. Everyone was shouting. I was winning a mountain of chips. I thought

Basil Nestor is the author of the new Playboy Complete Guide to Casino Gambling. This wonderful book teaches players how to avoid sucker bets and win more when playing gambling games. He is also the author of The Smarter Bet Guide series for video poker, slots, craps, and many other books about gambling. Basil's website is www.smarterbet.com
I had about $2,000 sitting on the rail, and then it was suddenly more like $1,500. Nobody acted suspiciously, and I couldn't be absolutely sure, so I said nothing. I left the table about thirty minutes later, and I've been scratching my head ever since. What do you think?
A Yes, you may have been robbed. It's unfortunate, but the mixture of money, confusing noises, tourists in "fun mode," and the constant push of the crowd in a casino creates a prime environment for larceny. Purses, wallets, bags, cups of coins, slot tickets, chips, and anything not nailed down or attached to one's body are in danger of disappearing into a mass of pulsing humanity.
In fact, personal security and handling money are such important gaming issues that I devote two entire chapters to those subjects in The Unofficial Guide to Casino Gambling. Below are some personal safety tips that apply in every casino.
1. Avoid carrying a purse or bag. If you must carry a bag, put it between your legs or in your lap when sitting.
2. Thieves often use a loud noise or a disturbance to distract attention while they grab unattended chips, coins, or bags. If you hear a loud noise, or you see something that draws your eye, look down and secure your belongings BEFORE you look up to see what is happening.
3. Beware if someone "accidentally" bumps into you hard enough to knock you off balance. Suppress that first inclination to be surprised and to think about who will apologize to whom. Rather, you should prepare yourself for a possible robbery. Hold tight onto anything you want to keep because in the next millisecond it may be forcibly torn from your hand, arm or pocket. Also, beware when you're "accidentally" doused with a spilled drink. The loud ditzy blonde who is frenetically dabbing your gin-soaked crotch may be covering for a confederate who is scooping up your chips.
4. Don't toddle upstairs with a stack of black and purple chips stuffed in your pocket. Cash out and leave most of it on deposit at the "cage." That's the bank-like area of the casino where money transactions are conducted.
5. If you MUST carry a large amount of cash, ask the casino for a security escort. Don't be embarrassed. Casino security is there for that purpose. Ask for an escort even if you're a tough guy. Anyone can be robbed.
6. Don't expect a casino's high-tech wonder toys to help much when someone has stolen your money. Surveillance systems are primarily designed to detect cheating rather than to catch patron-on-patron theft. The "eye-in-the-sky" only works when a casino can stop criminals in the act. There's not much that can be done after the crime when the criminal has disappeared. Craps players should be especially diligent because a hot table usually involves a lot of shouting and a throng of people who are elbow to elbow. It's a good idea to keep an eye (or a hand) on your chips to prevent any light-fingered larceny.
For more casino safety tips check out Chapter 15 of the The Unofficial Guide to Casino Gambling.