Bob Dancer's Video Poker For Winners!
by Bob Dancer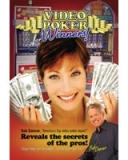 Bob Dancer, America's top video poker expert, has designed the latest and greatest video poker software to do everything but pay you money. You can play VP for Winners! as a game, use it as a tutorial, create strategies, focus on problem areas, check unusual hands, calculate bankroll requirements, figure slot club paybacks, check expected value, and much much more. Learn at home, practicing on the exact video poker screens you find in the casino, including games never before available in video poker software (Super Times Pay, Hundred Play, and Multi-Strike), then win at the casino! The program also contains video introductions and comprehensive help from Bob Dancer. Because Video Poker for Winners! corrects you when you're wrong, this software programs you to win.
Great Video Poker at Club USA Casino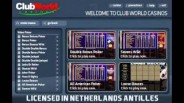 Club USA Casino offers a huge variety of video poker machines in a range of denominations. There over 14 different video poker games including Deuces Wild, All American Poker, Jacks or Better, Joker Poker and more. Many are available in multihand video poker format. Coin-in choices range from $.05 to $5.00 on single hand machines and $.01 to $1.00 on multi-hand machines.
Not too long ago, someone I'll call "Karen" posted the following on the vpFREE Internet site (slightly paraphrased), "Help! I'm leaving for Vegas tomorrow at 5 a.m. I know Full Pay Deuces

Bob Dancer is one of the world's foremost video poker experts. He is a regular columnist for Casino Player, Strictly Slots, and the Las Vegas Review-Journa land has written an autobiography and a novel about gambling. He provides advice for tens of thousands of casino enthusiasts looking to play video poker. Bob's website is www.bobdancer.com
Wild (15-9-5-3-2) pretty well and am planning on playing
NSU Deuces Wild
(16-10-4-4-3) in Vegas. What adjustments should I make?"
There were several responses, some better than others, including some corrections to what others posted. If Karen printed all of the posts (some of which weren't posted until she was already on the plane), and could take the best points of each, she would have a list of approximately twenty different types of hands that were played differently between the games. Now what?
A homemade list of changes works well enough. After all, you're making adjustments to what YOU know. But when someone else makes a list of changes, they're making adjustments to what THEY know. Even figuring out someone else's notation can be tricky as there is no universally-accepted notation out there. Karen claimed to know FPDW "pretty well", but it's hard to know what that means.
For example, how does she play hands that start with W'AK', where the W (for wild card) refers to a deuce and the quote marks means the ace and king are suited with each other? Does she regularly hold this combination (a poor choice)? Does she always hold the deuce instead of this combination (a better choice --- and totally appropriate if she doesn't want to get into penalty card considerations)? Does she hold all three cards only when there are neither flush nor straight penalties (a still better solution --- and one commonly made by regular players)? Or does she recognize the numerous exceptions to the no-straight-or-flush-penalty rule (this would put her among the elite players)?
And W'AK' is just one "hot point" where personal strategies vary. Karen's claim of being "pretty good" could be wishful thinking or it could be an overly-modest statement from a near-expert. Who's to know?
Karen would be better off getting a complete strategy --- although apparently time was of the essence to her and this option was not available. There are a number of us who sell strategies, and a number of programs that create them on the fly ("Video Poker for Winners" is the one I recommend and is generally considered to be the best, although there are others.) Presumably Karen didn't have this option available to her between now and tomorrow morning at 5 a.m.
Once Karen gets her strategy, presumably she's going to sit at her machine and try to figure out the correct play. This is a tough task. Competent players spend HOURS practicing a new game on a computer before they ever set foot into a casino. There are so many fine points to a game that take time to get comfortable with --- let alone master. Even simple-sounding hands like a one-deuce 4-card straight. Does Karen know that there can be no gaps in the straight and all three natural cards must be unsuited with each other? A computer would correct her quickly on these things, but if she's just using a list and not practicing on a computer, she might not grasp this. Even with this understanding, how is she to know that W456 is NEVER held, W567 is SOMETIMES held, and W9TJ is ALWAYS eligible to be held?
Players who take the attitude that their gambling time is so severely limited that they must get to the casino as quickly as possible even without understanding the games well are taking the worst of it. Players who take the attitude that video poker is a difficult game to play well and one well worth studying for will like their results much better.
I remember taking a Physics class at college where the professor gave us open-book exams. A lot of the students decided that this meant they didn't have to study very hard because they could look up everything they needed come test time. Almost none of these students ended up with As or Bs. The students who did the best studied just as hard for an open-book test as they would have for a closed-book test.
Video poker is much the same as an open-book test --- because you ARE allowed to bring your strategies and look up how to play every hand if you want to. But the players who resort to this regularly do not do as well as the players who have practiced enough that they have the game either memorized or close-to memorized.
Having your strategy card with you when you go to the casino is a good backup plan. Being forced to consult that card more than once or twice an hour indicates to me that you would be well advised practicing some more before you next visit the casino.