Break Away Slot is an adreniline rush!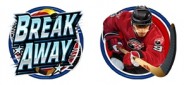 Break Away is an adrenaline-fueled hybrid style 5 reel, 243 ways to win, video slot that puts players right in to the midst of a thrilling ice hockey game. Players must take to the ice to smash, crash and compete their way to big cash prizes and sporting glory.
RALEIGH, North Carolina – As reported by the Ashville Citizen-Times: "The state Senate today will consider banning video poker machines in North Carolina, renewing criticism the industry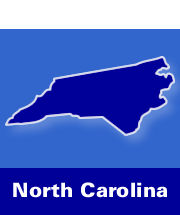 North Carolina considers banning video poker.
is plagued by corruption and not worth regulating.
"The ban would apply to an estimated 10,000 video poker machines often found in convenience stores and intended only for recreation. Harrah's Cherokee Casino would be excluded from any ban.
"Authorities confiscated $1 million and 100 machines during a weekend raid nearly two weeks ago in Fayetteville, highlighting arguments some businesses offer payouts to encourage gambling.
"…One provision in the Senate bill up for a vote requires the Legislature to review any agreements made between the governor and the Eastern Band of Cherokee Indians when it comes to expanding gaming in the state. The Legislature has no power to approve or reject the agreements.
",,,The Senate has passed similar legislation four times before, only to have it stymied in the House…"