Break Away Slot is an adreniline rush!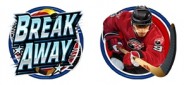 Break Away is an adrenaline-fueled hybrid style 5 reel, 243 ways to win, video slot that puts players right in to the midst of a thrilling ice hockey game. Players must take to the ice to smash, crash and compete their way to big cash prizes and sporting glory.
NORTH CAROLINA -- As reported by wwaytv3.com: "The state Senate has pulled back a bill it approved last week that would ban video poker statewide. Some members questioned whether it would permit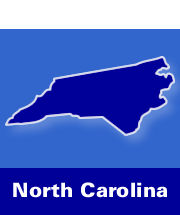 North Carolina considers banning video poker.
more types of gambling at the Cherokee casino.
"Another vote is scheduled on the bill Wednesday in the Senate. The chamber has voted four previous times to ban video poker since 2000. The House has not voted on a ban since then.
"The Senate bill would prohibit video poker everywhere in North Carolina, except for the Harrah's casino of the Eastern Band of Cherokee Indians. Some senators are worried that a provision added to the bill would allow the casino to offer table games, such as live poker or blackjack.
"Video poker machines are now legal but cannot pay cash prizes.