Online roulette is one of the most played online casino games out there. Its popularity comes from its simplicity, as virtually anybody can try to guess the next number to come up at the wheel. What

There are occasions when we here at ReadyBetGo want to bring you interesting facts about the gambling industry When something catches our eye, we will publish it for your enjoyment.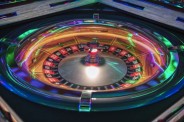 many players don't realize is that there are many variations that you can play at a roulette table. So, whether you're a beginner or you simply want to up your roulette game, take a look at which roulette variations you should play online.
Classic Games
In most cases, online players opt for one of the classic games in an online casino. European roulette is a common choice, and it's available on many casino sites. As you can guess, this game variation comes from Europe, more specifically France, as it is thought to be one of the first locations of true roulette games. This variation of the game is represented with 36 numbers on the roulette wheel, plus one green slot for zero.
On the other hand, there's American roulette, which is another popular option in online casinos. The main difference is that the American version comes with double zero slots on the wheel. Some of the American roulette variations sport one green slot for zero these days to attract more players, so look closely before starting the game.
The American variation is less popular compared to the European due to a high house edge. In most cases, you'll see that the house edge is around 5% for American roulette and approximately 2.5% for the European variant.
Modern Twist
Many online casinos have introduced new forms of roulette with modern twists to attract more players to their sites. For example, there's mini roulette. This roulette variation is played with a smaller wheel with only 13 spaces, six black, six red, and one green for the zero. As you can guess, the chances of winning are also different. For example, in a classic roulette game, your chances are 36:1, while here they're 12:1.
Another eye-catching option is the multi-wheel roulette variation. This is a great online game for players that are quick on their feet and lack time. There are endless options when it comes to game variations, as there can be up to six wheels in the game. Players need to place a bet on each of the wheels to participate.
Live Roulette
Live roulette is a rising trend in the industry and a popular option for players who are used to visiting land-based casinos. There's plenty of interaction between the players and the dealers, thanks to modern technology. Some of these games feature not only a chat box option but microphones and cameras so you can converse instead of typing.
When it comes to live roulette variations, you'll usually find the European and American versions. However, if you want the most authentic experience, you can select the live-streamed roulette variation. These roulette games are typically filmed in actual land-based casinos or professional studios with genuine dealers.
There are also other variations, such as French, HD, Live Speed, Live Double Ball, Auto or Slingshot, and many more.