Find Loose Slots... Play Online!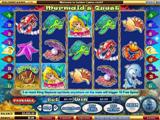 Roxy Palace has some of the loosest slots on the web. Their selection is huge and with less overhead, employee costs and taxes than your typical brick and mortar casino, they can afford to give back a bigger percentages of bets back to the customer. If you're looking for loose slots, play online!
A Huge Collection of Loose Slots!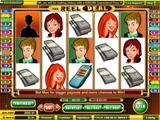 Online casino slots are loose. Why? Because with the lower overhead, no slot employees to pay, and lower taxes, they can afford to pay more back to their customers. Roxy Palace offers a huge range of casino slots for you to play for fun or for real money prizes. From easy to play 3-reel games and fruit slot machines, all the way through to popular video slots, progressives slots and brand new releases from Microgaming, every game provides a high level of quality.
LONDON, England -- Slotland.com is celebrating the first birthday of their 3D online casino, WinADay.com. A year ago tomorrow the unique and unusual online casino site took its first real money wager.
It's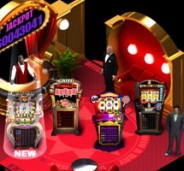 WinADay Casino Lobby been a busy year since WinADay began taking bets. Since then, four new games have been added to the original three one-of-a-kind slot machines and video poker games in the three-dimensional lobby, and there have been three six-figure progressive jackpot winners.
"It seems like just the other day that a group of people at Slotland said, hey, let's make a three-dimensional casino!" recalls Ondrej Tuma of Slotland. "The time from idea to launch was very short since everyone was so excited by the idea. Now it has a life of its own."
To celebrate its first birthday, WinADay.com is giving a 10% to 30% bonus on all deposits during the birthday week plus another 20% on the actual birthday, June 23rd!
After a big win just a few weeks ago, the WinADay.com progressive jackpot is currently over $75K. The $100, 224 (€73,970) win in May was the third six-figure jackpot at WinADay.com so far this year and the second to be won on the Wheeler Dealer slot machine. (Watch a report on the last win here: www.youtube.com/watch?v=FJZzawGO6kQ) In January, Monica68 won $148,724 (€116,200) while playing the same game. Then in March, "123jaki" won $159,660 (€123,620) on the single-payline Slot-O-Matic which had only just been launched.
WinADay.com's three-dimensional entrance and Games Lobby create a completely new experience for online casino players. Players are greeted and assisted by animated casino staff in the unique three-dimensional Games Lobby where they have seven one-of-a-kind, no-download, instant-play Flash games to choose from. All games are original and only available at WinADay.com, and they're all tied to one progressive jackpot pool.
"We have several new games in the works right now and will continue to add lots more games in our second year," said Tuma. "And of course there will be more jackpots! The site is busier now than ever so the progressive jackpots could really get to some amazing levels this year."
The next new game will be a video poker slot machine. The unique 3D casino will also be adding a welcome video and video tutorials in the near future.

WinADay.com
WinADay.com is an international 3d slot casino operated by Slotland Entertainment S.A. They offer five different 3-dimensional slot games and are currently expanding. All games are flash-based, meaning no casino downloads or software to install.