Find Loose Slots... Play Online!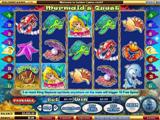 Roxy Palace has some of the loosest slots on the web. Their selection is huge and with less overhead, employee costs and taxes than your typical brick and mortar casino, they can afford to give back a bigger percentages of bets back to the customer. If you're looking for loose slots, play online!
A Huge Collection of Loose Slots!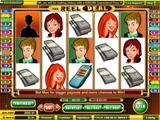 Online casino slots are loose. Why? Because with the lower overhead, no slot employees to pay, and lower taxes, they can afford to pay more back to their customers. Roxy Palace offers a huge range of casino slots for you to play for fun or for real money prizes. From easy to play 3-reel games and fruit slot machines, all the way through to popular video slots, progressives slots and brand new releases from Microgaming, every game provides a high level of quality.
CAMDEN, New Jersey -- As reported by Bloomberg: "Donald Trump must compete with bondholders for control of the bankrupt casino company that bears his name, a judge ruled today.
"Trump Entertainment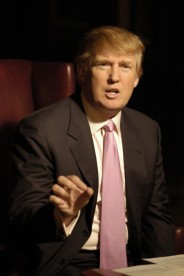 Resorts Inc.'s bondholders have the right to pursue their offer to invest $175 million in the casino operator, U.S. Bankruptcy Judge Judith Wizmur in Camden, New Jersey, decided today. That reorganization proposal can compete for creditor support and Wizmur's approval, the judge ruled.
"The bondholders, who are owed $1.25 billion, asked Wizmur to revoke the exclusive right of Trump Entertainment's managers to propose a reorganization plan.
"...Trump, who once owned 29 percent of the company, resigned from the board of Trump Entertainment before it filed for bankruptcy protection on Feb. 17. At the time of the filing, the Atlantic City, New Jersey-based company listed assets of $2.06 billion and debt of $1.74 billion as of Dec. 31..."
Trump Entertainment Resorts
725 Fifth Avenue
New York, NY 10022
Toll Free Phone: (877) DJTRUMP
Website: www.trumpcasinos.com

Trump Entertainment Resorts, Inc. operates three properties including Trump Taj Mahal Casino Resort and Trump Plaza Hotel and Casino, located on the Boardwalk in Atlantic City, New Jersey, and Trump Marina Hotel Casino, located in Atlantic City's Marina District. Together, the properties comprise approximately 371,300 square feet of gaming space and 3,180 hotel rooms and suites.