Club USA Casino Blackjack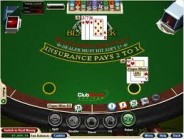 Club USA Casino Blackjack is the best bet for practicing blackjack basic strategy without stress and distractions. The game comes in both free play and real money modes and you can play up to three hands on your own table. The rules are favorable and with a house edge of only 0.71%, better than many casinos. The table minimum is $1 per hand and the maximum is $500.
ALBANY, New York -- As reported by Newsday: "Faced with plummeting state revenue, Gov. David A. Paterson and leaders of the legislative majorities hope to jump-start long-delayed plans for slotlike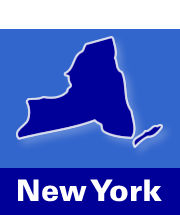 gambling machines at Aqueduct Racetrack in Queens.
"They've set May 8 for bids to construct and operate a gambling facility, known as a 'racino,' for the next 30 years. A deal with Delaware North Cos. fell through after it couldn't produce a $370-million upfront fee because of the recession. Paterson had been counting on the money to help close this year's budget deficit.
"Buffalo-based Delaware North is expected to bid again, along with rivals SL Green and Capital Play. Paterson, State Senate Majority Leader Malcolm Smith (D-St. Albans) and Assembly Speaker Sheldon Silver (D-Manhattan) will select the winner. All are frustrated that gambling machines are still absent from Aqueduct eight years after being approved by the legislature..."