A Huge Collection of Loose Slots!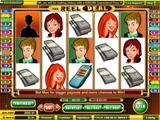 Online casino slots are loose. Why? Because with the lower overhead, no slot employees to pay, and lower taxes, they can afford to pay more back to their customers. Roxy Palace offers a huge range of casino slots for you to play for fun or for real money prizes. From easy to play 3-reel games and fruit slot machines, all the way through to popular video slots, progressives slots and brand new releases from Microgaming, every game provides a high level of quality.
Find Loose Slots... Play Online!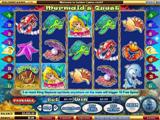 Roxy Palace has some of the loosest slots on the web. Their selection is huge and with less overhead, employee costs and taxes than your typical brick and mortar casino, they can afford to give back a bigger percentages of bets back to the customer. If you're looking for loose slots, play online!
by Howard Stutz
Las Vegas Gaming Wire
LAS VEGAS, Nevada –- More than five years after taking over the casino employee registration program from local law enforcement, state gaming regulators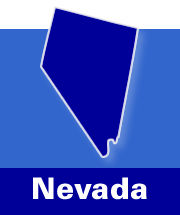 have moved the process online in an effort to cut costs and streamline the work card system.
The Gaming Control Board Technology Division, using internal resources and staff to develop the process, created the program, which went live this month.
Under Nevada law, casino employees, including dealers, count-room personnel, cashiers, and certain accounting and internal audit staff are required to register with the Gaming Control Board before working for a Nevada gaming licensee.
Local law enforcement agencies, such as the Metropolitan Police Department in Clark County, handled the work card process until January 2004. During the 2003 legislative session, lawmakers switched the job duties over to the state gaming regulators.
The Gaming Control Board Enforcement Division now processes an average of 30,000 new applications and 18,000 change requests per year statewide.
Before the new online program, all applications and change requests were manually processed.
"This allows us to be more efficient and more accurate in the process," Gaming Control Board member Mark Lipparelli said.
Under the old system, casino employees working in one Nevada county would have to reapply for a work card if they transferred to casinos in a different Nevada county. The new system removes that hurdle.
The old registration system was totally manual and a paper-intensive process.
"Online registration should meaningfully improve filing accuracy, reduce processing costs and provide a more efficient process for gaming employers to verify employee registration," Enforcement Division Chief Jerry Markling said.
Casinos are obligated to make sure employees have work cards as part of the hiring process.
Lipparelli said the control board staff met with casino operators during the system's development to gather industry input on the process. Casino human resources officials can access the system to check on the work card status of an employee.
Training sessions on the system were conducted statewide.
The Gaming Employee Registration Web site can be accessed at the control board's Web site, www.gaming.nv.gov/gaming_emp_reg.htm.