Club USA Casino Craps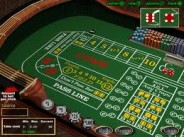 Club USA Casino has good craps action at their site. They offer private, public and reserved tables. The minimum bet is $1 and the max is $500. The casino offers behind the line odds. Nice graphics and sound add up to a satisfying craps experience. Good shooting.
Great Video Poker at Club USA Casino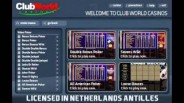 Club USA Casino offers a huge variety of video poker machines in a range of denominations. There over 14 different video poker games including Deuces Wild, All American Poker, Jacks or Better, Joker Poker and more. Many are available in multihand video poker format. Coin-in choices range from $.05 to $5.00 on single hand machines and $.01 to $1.00 on multi-hand machines.
LAS VEGAS, Nevada -- As reported by the Las Vegas Sun: "Through two mergers proposed five years ago, the Las Vegas Strip largely became the domain of two corporate titans.
In 2004, MGM Mirage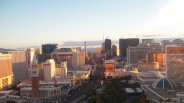 proposed an $8 billion acquisition of Mandalay Resort Group. Months later, Harrah's Entertainment announced a $9 billion offer for Caesars Entertainment — a "me too" deal made possible by Wall Street's heightened interest in the casino business.
MGM Mirage would go on to control about half of the Strip's hotel rooms and Harrah's, which would ultimately become the world's largest casino company, less than 30 percent.
The deals made financial sense at the time, analysts say. But some wonder whether Las Vegas would be better off today had more competing casino operators — instead of executive teams running two major players — been in charge going into this recession.
"In this economy, Las Vegas might be better off with more individual operators, but before this downturn I don't think it mattered," said South Point owner Michael Gaughan, who has seen the consolidation and breakup process at work in his three decades of casino management.
With the Strip's two giants at risk of filing for bankruptcy protection, the possibility is increasing that they will spin off casinos for quick cash. The prospect of new competition pleases some visitors and locals with a dim view of the consolidation of power between two companies that own 16 of the Strip's 25 largest casinos.
Whether the industry or Las Vegas is better off with more independent operators or fewer corporate titans in charge is a debate that could yield lessons for the gaming regulators whose job it is to monitor such deals..."
MGM MIRAGE
3600 Las Vegas Boulevard South
Las Vegas, NV 89109
Phone: (702) 693-7120
Fax: (702) 693-8626
Website: www.mgm-mirage.com

MGM MIRAGE is one of the world's leading gaming companies. It owns and operates 24 properties located in Nevada, Mississippi and Michigan, and has investments in four other properties in Nevada, New Jersey, Illinois and the United Kingdom. MGM MIRAGE has also announced plans to develop Project CityCenter, a multi-billion dollar mixed-use urban development project in the heart of Las Vegas, and has a 50 percent interest in MGM Grand Macau.