Mystic Dragon Slots Cast a Spell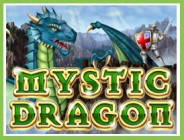 Club USA Casino's Mystic Dragon Slot is a 25 line / 5 reel video slot transporting you to a fantasy land of castles, dragons, knights and beautiful princesses. Ancient scrolls, treasure chests, and fire-belching volcanoes add to the mystery. Get ready to fight the dragon to win more spins and huge jackpots.
HONG KONG, China -- As reported by the China Post: "Surging gambling revenue and investments in luxury hotels and the entertainment industry has made the former Portuguese enclave of Macau Asia's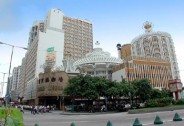 Macau casinos richest territory, a media report said Saturday.
"Macau has overtaken other locations such as Singapore, Brunei and Japan to take the top spot after gross domestic product (GDP) per capita surged 27 percent to US$36,357 last year, according to Macau government figures.
"The results from the statistics and census service show that in U.S. dollar terms, Macau, with a population of 531,000, is the world's 20th richest economy, the South China Morning Post said.
"...The rise in per-capita GDP was buoyed by a 47 percent increase to US$10.34 billion in gambling revenue last year..."