Find Loose Slots... Play Online!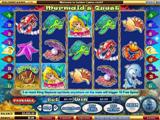 Roxy Palace has some of the loosest slots on the web. Their selection is huge and with less overhead, employee costs and taxes than your typical brick and mortar casino, they can afford to give back a bigger percentages of bets back to the customer. If you're looking for loose slots, play online!
Free Slot Tournaments Going on Now at Roxy Palace!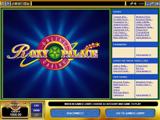 Roxy Palace has slot tournaments 24 hours a day with guaranteed freerolls and free buy-ins. There's a huge variety of types of tourneys to enjoy. Sign up now, join the fun and win some cash!
MANCHESTER, England -- IGT-UK Group today announces the restructure of its mobile and internet gaming operations following the recent news concerning its acquisition of Million-2-1 and the subsequent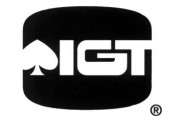 announcement covering the integration of the UK division of WagerWorks.
As a result of this restructure, the UK division of WagerWorks will take responsibility for the sale and distribution of:
-Barcrest Group game content in remote gaming markets (interactive digital television, mobile gaming and internet gaming markets); and
-GT game content in mobile gaming markets, developed utilising the Million-2-1 mobile gaming platform.
WagerWorks game development strategy has been to supply a mixture of well-known consumer brands coupled with internet versions of IGT "killer" brands, such as Cleopatra®. WagerWorks will now also leverage online versions of successful game titles from Barcrest Group, offering streams of game content in interactive digital television, mobile gaming and internet gaming markets.
Million-2-1 will continue to focus on interactive services for media organisations and land-based retailers, using mobile solutions to deliver new revenue streams. This includes prize competitions, mobile marketing campaigns and lotteries for the UK and international markets.
Also announced is the appointment of Simon Murphy to the position of Head of Business Development for WagerWorks. Simon joins WagerWorks from Million-2-1 and will be responsible for developing commercial relationships with key clients across mobile gaming and internet gaming products alongside the existing WagerWorks team.
Robert White, Vice President, IGT-UK said, "This restructure streamlines our current sales and distribution process and enables us to offer an integrated remote gaming solution to our partners through one business relationship. It is also consistent with our game development strategy of offering great game content across multiple channels, including mobile and internet. By developing new branded content and continuing to access the best games from land-based environments I am confident we can further strengthen our games portfolio and our position as a leading content supplier."
International Game Technology (IGT)
Corporate Headquarters
9295 Prototype Drive
Reno, NV 89521-8986
The leader in slot machine manufacture, IGT produces hit after hit including popular favorites Megabucks, Wheel of Fortune, Double Diamonds, to the latest innovations. The website features details on the slots, video slots and other products that IGT is famous for. There's also a Gamefinder function which allows you to search for the locations of your favorite games. Financial and technical information for investors and slot directors is also included.