TALLAHASSEE, Florida -- As reported by The South Florida Sun-Sentinel: "The Hard Rock Hotel & Casino in Hollywood could be transformed into a full-scale casino with blackjack, roulette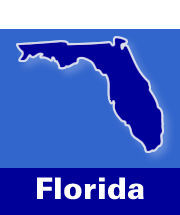 and craps under a bill approved by the Florida Senate on Thursday.
"On a 27-11 vote, the Senate voted to expand the 2007 gambling agreement between the Seminole Tribe of Florida and Gov. Charlie Crist in legislation that supporters say would turn Florida into a tourist destination for high rollers. The original deal included only slots and blackjack, not craps and roulette.
"In exchange, the Senate plan requires the tribe to pay the state at least $400 million a year — money that would go to education and is enough to pay for 27,000 teachers, said Sen. Dennis Jones, R-Seminole.
"The Seminoles have seven casinos in Florida, including the flagship Hard Rock Hotel & Casino complex in Hollywood and a facility in Coconut Creek..."