TALLAHASSEE, Florida -- As reported by the Orlando Sentinel: "Gambling has never been a popular cause in the Florida House.
"So it's not surprising that even as the House advanced legislation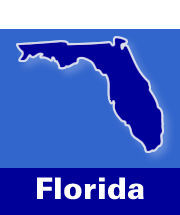 Monday raising betting limits at poker rooms, conservatives in the chamber sent a message to the gambling-friendly Senate: Back off plans to further expand gaming in a new deal with the Seminole tribe.
"The Senate has proposed allowing Seminole resorts to have full casinos with craps and roulette, while authorizing blackjack at South Florida tracks. Bingo-style slots would be OK'd statewide.
"By contrast, the House would shut down blackjack tables at tribal resorts, including Hard Rock Hotel & Casino in Tampa, limiting the Seminoles to slots. South Florida tracks would get a lower tax rate on slot machines and higher poker betting limits. Poker rooms could operate around-the-clock, instead of 12 hours a day.
"The competing proposals could be up for floor votes as early as this week, leaving about two weeks to work out a deal before the Legislature's scheduled May 1 adjournment..."