Club USA Casino Blackjack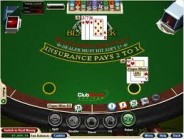 Club USA Casino Blackjack is the best bet for practicing blackjack basic strategy without stress and distractions. The game comes in both free play and real money modes and you can play up to three hands on your own table. The rules are favorable and with a house edge of only 0.71%, better than many casinos. The table minimum is $1 per hand and the maximum is $500.
Free Slot Tournaments Going on Now at Roxy Palace!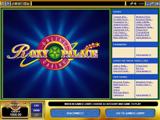 Roxy Palace has slot tournaments 24 hours a day with guaranteed freerolls and free buy-ins. There's a huge variety of types of tourneys to enjoy. Sign up now, join the fun and win some cash!
WASHINGTON D.C. -- As reported by the Los Angeles Times: "The online gambling industry is waging a campaign in Congress to legalize Internet betting, arguing that it is here to stay and can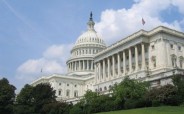 The Senate is reviewing a bill that would legalize some forms of Internet gambling. be regulated and taxed. But opponents are raising moral objections.
Rep. Barney Frank (D-Mass.), head of the House Financial Services Committee, is leading the fight for gamblers. A previous effort by Frank failed to get out of committee, but the combination of grass-roots and corporate support -- as well as the weakening of the Republican Party -- might improve the odds, advocates said.
The poker players and other online gamblers have gotten organized," Frank said, adding that he supported the legislation as a matter of personal freedom.
I. Nelson Rose, a professor at Whittier Law School in Costa Mesa and coauthor of the book "Internet Gaming Law," thinks Frank will have the power to push legislation through the House this time around. "It will pass, although there will be changes," Rose said. "Very few people in Congress really care at all about Internet gambling."
The legislation's prospects in the Senate, where Majority Leader Harry Reid (D-Nev.) has opposed it in the past, are not clear. Many Las Vegas casinos object to Internet gambling. Reid spokesman Jim Manley said that although gambling was "a very important industry to the state," the senator had concerns about whether online gaming could be regulated..."