In recent years, the online casino industry in the United Kingdom has experienced exponential growth. This boom has been further amplified by emerging platforms such as Betiton Casino, which continuously

There are occasions when we here at ReadyBetGo want to bring you interesting facts about the gambling industry When something catches our eye, we will publish it for your enjoyment.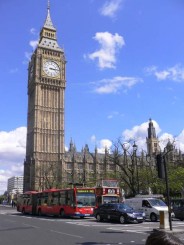 seek to unveil new frontiers and unlock greater potential for players and enthusiasts.
In this article, we take a closer look at UK's online gambling landscape, factors influencing its surge in popularity, the role of Betiton Casino in revolutionizing the player experience, as well as the overall growth potential in this thriving market.
A Snapshot of the UK's Online Gambling Arena
The online gambling sector in the United Kingdom is one of the most regulated and organised markets globally, with the UK Gambling Commission (UKGC) playing a pivotal role in maintaining strict oversight on licensing and regulations. This well-behaved market has led to increased investor confidence, thus contributing to the rapid expansion of online casinos within the UK.
Online casinos currently occupy a significant portion of the global gambling industry and show no signs of slowing down. A study carried out in 2020 indicates that the global online gambling market size was valued at $53.7 billion, with projections estimating an impressive 11.5% compound annual growth rate through to 2027.
Diverse Player Demographics
The UK's online casino boom could be attributed to various factors resulting from diverse demographics going beyond traditional stereotypes. Players across age groups, gender, and social backgrounds want a piece of the digital gaming action.
In fact, studies indicate that millennials account for over half of the online gamblers in the country, reflecting the growing interest among tech-savvy younger users who are keen to explore innovative gaming options such as live casino, virtual sports betting, and e-sports.
Advanced Technology
Another key driver in the recent online casino boom is technological advancements. As technology continues to evolve, so do the gaming options making their way into the digital space. Cutting-edge innovations such as Virtual Reality (VR), Augmented Reality (AR), and mobile gambling have transformed the gaming experience, providing players with new avenues for immersive gaming.
Betiton Casino: A Forerunner in Unveiling New Frontiers
Betiton Casino has become a major part of UK's ongoing online casino growth story. Launched in 2020, this fresh gaming platform brings together some of the industry's best game developers, cutting-edge features, and unparalleled user experiences to create an exhilarating gaming atmosphere that attracts thousands of users.
A Comprehensive Gaming Library
At the heart of Betiton Casino lies an expansive gaming library that caters to all sorts of tastes and preferences. Players can choose from an extensive range of slot games, table games such as Blackjack and Roulette, scratch cards, and even live casino offerings.
What sets Betiton Casino apart from other platforms is its commitment to continuously introduce new titles, themes, and gaming variations to provide its users with fresh selections regularly.
Mobile Gaming Prowess
As mobile usage continues to soar among global consumers, so does the popularity of mobile gambling. Betiton Casino rides this wave by offering its customers a fully optimised mobile gaming experience, accessible through any smartphone or tablet.
Featuring seamless navigation, quick-loading times, and a vast selection of mobile-compatible games, Betiton Casino makes it easier for players to enjoy their favourite games on-the-go, without sacrificing quality or performance.
Secure and Fair Gaming
As a platform licensed by the UKGC, Betiton Casino takes pride in offering its users a safe and secure gaming environment. This includes employing 128-bit SSL encryption technology to ensure that all transactions are protected against any potential threats.
Betiton Casino also utilises reputable third-party testing agencies such as iTech Labs to regularly assess its systems for fairness and randomness. By doing so, customers are assured of transparency and integrity when playing their favourite casino games.