Loyalty programs are necessary for devoted fans. Sports enthusiasts should be rewarded for their commitment. Today, we'll take a deeper look at the best loyalty programs for sports clubs. Let's go

There are occasions when we here at ReadyBetGo want to bring you interesting facts about the gambling industry When something catches our eye, we will publish it for your enjoyment.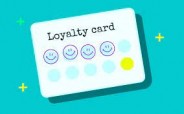 straight to our list of the finest loyalty programs for sports clubs, which we have personally chosen.
Socios
Socios is one of the largest providers of loyalty programs to European football teams. With the help of the Socios app, users can affect the lives of their favorite football teams. For instance, Socios.com lets Juventus supporters choose the look of the team's official tour van.
Members can affect choices at their preferred football team by using tokens based on blockchain technology. They get more bonuses from Socios the more they engage with it. The most active users are offered special rewards via the program, including VIP seats, unique fan badges, and exclusive discounts.
Caesars Rewards
Caesars Rewards levels and Reward Points can be earned and redeemed in more than 50 locations throughout the United States, both retail and online. Caesars Rewards is the winner of USA Today's Best Players Club 2021. Players may earn and use reward points at Caesars Online Casinos in West Virginia.
A Caesars Rewards card and account are available to every member who is qualified to play at Caesars Entertainment, whether online or at one of the various retail locations. The very first hand or spin is enough to be applicable.
MLB Red Sox Rewards
Another serious candidate for our list of the best loyalty programs for sports clubs is Red Sox Rewards. The Red Sox Rewards, a reward program for fans of Major League Baseball, was introduced in 2021. Anyone with a season ticket may register for the program. For $19.95, you can join the Red Sox Nation.
After signing up, a user receives a digital membership card (a physical card is also available upon request), which may be utilized via the Red Sox Rewards web platform or the MLB Ballpark app. You can top up your card via on-site transactions at Fenwey Park or bank transfers.
U.S. Soccer
For diehard soccer enthusiasts, there is a sports club loyalty program called U.S. Soccer Insiders. Pre-sale tickets, member-only events, and exclusive opportunities (both in-stadium and online) are all available to Insider members. For U.S. Soccer Insiders, there are three membership plans.
Pre-sale tickets, the option to vote for the player of the month, a regular newsletter, access to Insider Rewards, and many other advantages come with standard Insiders membership, which is free.
Any of the privileges of the standard membership are also available to Premium Insider ($45/year), who also receive lounge access, invites to Insiders-Only Events, and free shipping on any purchases made via the U.S. Soccer shop.
Minnesota Gophers
The Minnesota Golden Gophers football team recently started its own loyalty program called the Gopher Loyalty Program for season ticket holders and contributors. Since the program is experience-based, you may earn unique opportunities to interact with Gophers players and other Gopher-related goods.
Every participant in the program might get unique benefit packages in exchange for their involvement. Anyone who supports the Gophers is welcome to join.
NBA Top Shot
Top Shot offers another NBA loyalty program for sports organizations. Top Shot provides NFT-based digital collectibles to the fans. After registering an account, a user gets access to virtual drops containing treasures called Moments™. Each collection has a special token that may be traded or sold on the Top Shot market. The whole process is extremely reminiscent of traditional trading cards, although, in this instance, everything is digital.
The purpose is to entice collectors to the online world and reward the most devoted followers with rare and distinctive products that have a high market value. Users compete in a variety of tasks to earn Moment™ NFTs they may display to other users.