Casino Gambling : A Winner's Guide to Blackjack, Craps, Roulette, Baccarat, and Casino Poker
by Jerry Patterson

If you're planning a trip to Vegas or any other casino gambling destination and want some quick and easy-to-follow advice to give you a good shot at coming home a winner: Read Chapter 7 for blackjack advice, Chapter 13 for craps advice, Chapter 17 for roulette advice, Chapter 18 for baccarat advice or Chapter 19 for advice on the popular variations of casino poker.
Online Gambling Secret... The Best Odds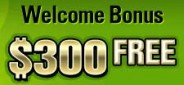 Did you know that some of the best odds you can find gambling are at online casinos? Without the overhead of a huge building, thousands of employees and high taxes, online casinos can afford to put more of your gambling dollar back in your pocket. From very loose slot machines to favorable blackjack and roulette rules, onlne casinos are your best bet. We recommend Casino Tropez as a good place to start winning more.
If you live near enough to a casino location to make day trips, I suggest you choose one offering the best opportunity of finding the best rules and the largest choice of tables – you want to

Jerry Patterson is an internationally known gaming author, player, and instructor and has written five gambling books. The two most popular are 'Casino Gambling: A Winner's Guide to Blackjack, Craps, Roulette, Baccarat and Casino Poker 'and 'Blackjack: A Winner's Handbook.' Jerry's website is www.sharpshootercraps.com see a number of tables open when you get there. The more tables open, the better the chance of your finding a winning game (see the table selection decisions below).
If there are just one or two casinos in your home casino area with a limited number of tables, you need to exercise patience in waiting for the right playing conditions and be especially careful about respecting your stop-loss in any game you play (see Decision 8 below).
If you're staying overnight, shop around a little bit, just like you would if you were buying a new car, and choose a casino that will give you the best deal on complimentary rooms and meals (comps) and that will rate your play to determine how much your play qualifies you to receive.
Consider establishing relations with a casino host and let him or her know how much action you intend to give the casino and ask what kind of room rate is available and whether or not your play will qualify for a comped room and meals. The idea here is to minimize your expenses and let the casino pick up the tab for your room and food if you give them sufficient betting action; the less you spend, the higher the probability of coming home with a net win after expenses.
Tip: Don't stay in a cold game waiting for a pit person to write up your meal comp. It will probably prevent you from losing money to return and pick it up later.