With another NFL season in full swing and the NBA season just around the corner, not to mention mob and NHL playoffs, now is the best time of the year for sports bettors and sportsbooks around the

There are occasions when we here at ReadyBetGo want to bring you interesting facts about the gambling industry When something catches our eye, we will publish it for your enjoyment.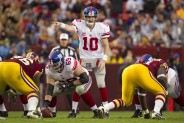 world. With so many games to choose from in a number of different leagues, now more than any other time the odds can be tilted in the bettor's favor. With the right information and strategy, given this many games to select from allows you to pick out at least a lock or two each and everyday. For those that are looking for an edge this sports betting season we'll look at some tips and strategies that the professionals use to beat Vegas on a regular basis.
The most important rule that successful bettors and handicappers always stress is disciplined betting. It's very easy to fall into the trap of chasing the money after a loss. This is the biggest downfall of most common bettor's and is akin to going on full tilt in a game of poker and being overly-aggressive. If your top bet loses, don't place anymore bets trying to make up for it and get the money back. You have to know when to cut your losses and move on to the next day's games. Chasing the money after a loss is the guaranteed fastest way to lose your bankroll and turn a $500 day loss into a $5,000 day loss. You have to maintain discipline in your betting strategy and habits and not fall into the trap of betting obsessively. This is one part where working with a sports picking service may help a lot of bettors. Many services advise players to play no more than one to two games a day, and win or lose, those are the only two plays you play that day.
Ways to Ensure You Make Money With our Sports Betting Tips
Never Gamble while intoxicated
Know when to cut your losses
Don't wager more than 3% of your bankroll on any one game
Pay for quality information
Never stick with the same exact strategy. Bookmakers are always adjusting to make sure you are not going to be able to beat them continuously.
Find a reliable way to place your wagers and do it within your legal jurisdiction

These come courtesy of Jon Price who offers sports betting tips and has amassed a large fortune from being a successful sports handicapper. Price is also the CEO of Sports Information Traders the worldwide leader in sports information.
This ties into the next general rule for bettors to follow in order to be successful. Loading up on the one or few absolute best odds each day, instead of spreading out your wagers on to several smaller plays. The more games you pick, the worse your odds become of winning. The professional handicappers use their information and resources to find the one best play each day, and advise their clients to concentrate the bulk of that day's wager onto that play. And again, if it loses, you don't chase the money, you cut your losses and begin preparing to find the
best odds
on the board for the next day to bounce back. Degenerate gamblers don't like this strategy because they expect to win every single day, but that's not how sports betting works. You will lose some days, but it's managing those losses and maximizing your winning days that make a successful sports bettor.
For those that decide to use a professional sports service, make sure they're a reputable and monitored service. With the rapid growth of the sports gambling industry over the last decade, it's attracted so many sports handicappers who are less than stellar sports pickers. It's up to the player to do their homework and find a reputable sports picking service. One name that comes to mind is Jon Price of Sports Information Traders. He's a prominent sports picker who has no shame in sharing some of his picks on his nationally syndicated radio appearances each week. Mr. Price has also been featured in national publications like Forbes, Huffington Post, and Yahoo, among many others. It's wise to follow prominent pickers like a on Price who have a proven track record and reputation to live up to, as opposed to the random picker you find on the Internet who claims to be the best, but nobody's heard of him.
Whether you use a professional sports picking service this sports betting season or plan on making your own picks, make sure you follow some of these basic tips in order to be successful. It's the best time of the year to be a sports bettor and now is the time to strike while the iron is hot and take advantage of the great odds that are available only this time of year. As we finish out the NHL and MLB playoffs, and NBA and NFL continue to heat up, let's make this sports betting season a winning and profitable one for all.